Jennifer enjoys public speaking, whether individually lecturing, engaging/debating with other experts on panels, or fielding questions at audience Q&As.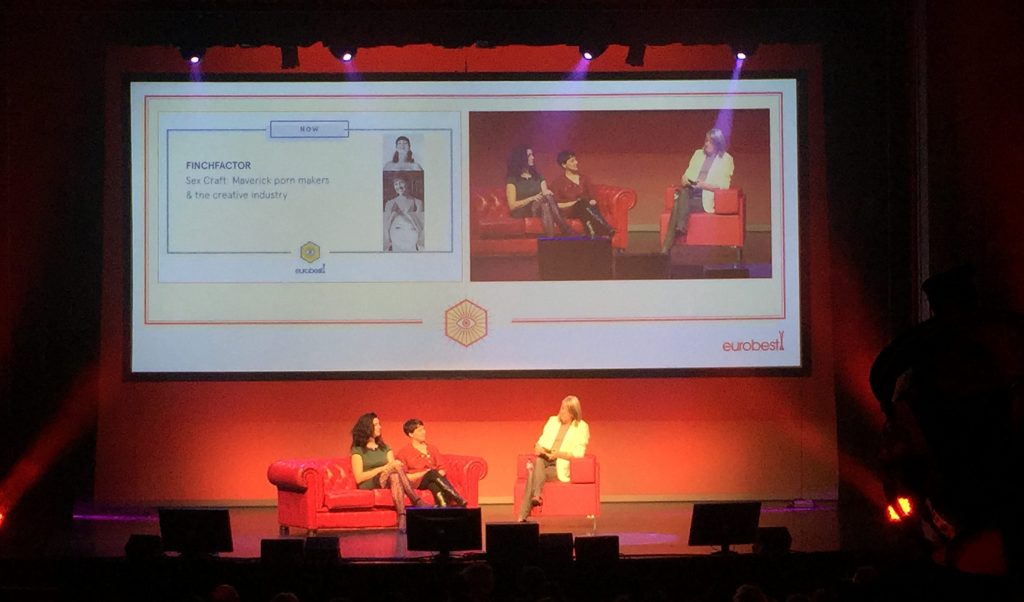 SXSW (South By Southwest) festival speaker
Erotic filmmaking talk & workshop invited by SXSW 2020

Cannes Lions international creative advertising festival speaker
"How To Plan For Real Chemistry" (Cannes, France). Note: Jennifer is a former advertising brand strategist, thus her ties with the ad & branding community.
Film Academy lecturer and workshop leader
Teaches Modern Erotic Cinema at the Dutch Film Academy (AHK). This is the first ever Erotic Cinema program offered at a national film school
Keynote speaker, "Empathy and Pornography,"
Closing keynote speaker at the first Sex And The Cinema film studies conference at the University of Kent
Panel guest and solo speaker at Virtual Reality education summit
"Sensual Experiences In Virtual Reality: Opportunities, Challenges, and Ethics" panel guest at London's all-day Raindance Film Festival VR Experiences Summit presented by Facebook 360
Advertising industry conference speaker
Multiple years of speaking in collaboration with different advertising and PR agencies at Eurobest, including "Sex Craft: Maverick Porn Makers & the Creative Industry" (see photo)
Sexologist conference – special guest/presenter
Invited by the Dutch/Belgian Scientific Organization for Sexology (NVVS) to come educate sexologists, psychologists and sexual health professionals about alternative erotica/porn and its potential benefits