Contemporary Pornography evening
In the amazing Amsterdam steampunk palace Mayer Manor where we shot Adorn, come enjoy a summer TENCLUB evening of sex-positive discussion about Contemporary Pornography, hosted by Hot Takes.
I'll be talking about my filmmaking process, playing clips, and showing how porn can actually empower you.
Here's more about the event from the organizers:
Discussion: "Why Should We Watch Porn?"
Porn: whether you like it or not, we're all watching. As society evolves and more becomes available online, it is important for us to think about what it means today – why are we watching? What are we learning? Let's address the messy questions around why exploring sex on the internet matters with the people who know best: the performers, directors, and researchers dedicating their lives to creating and understanding the value of porn today.
Join Hot Takes for this edition of sexTALKS at the Tenclub to take a look behind the scenes and explore why we should watch pornography in 2019.
About SexTALKS
sexTALKS is a non-profit lecture/discussion evening featuring sex-related topics as part of the I AM SEXUALITY platform of Tenclub. The series aims for greater understanding and open sharing around sexuality, a core principle of our existence. sexTALKS seeks to break the taboo on sharing knowledge and experiences by hosting speakers from diverse backgrounds.
This edition features director Jennifer Lyon Bell, Founder of Blue Artichoke Films, Yvette Luhrs, pornographer and sex workers' rights activist, and more speakers to be announced soon!
Evening Program
19:30 Doors open
20:00 Start program
20:30 Speaker 1
21:15 Break
21:45 Speaker 2
22:30 Break
23:00 Speaker 3
23:45 Open discussion
00:00 Doors close
Date & time
Amsterdam: Wednesday, 26 June, 2019 – 19.00-midnight
Location:
 Mayer Manor, Nes 116, Amsterdam
Tickets
€13,50: https://eventix.shop/bqqvb745 
Talks are hosted in English.
About TENCLUB
This event is part of Tenclub, a society where members are focused on and fascinated by what it means to be human. Tenclub pursues this curiosity through co-created events exploring the humanity of it's members.
About I AM SEXUALITY
This platform of Tenclub nourishes the curiosity for sensuality, intimacy and sexuality. It researches these themes by organising talks, playful explorations and steamy wellness sessions in Tenclub's 'Theatre's of life'.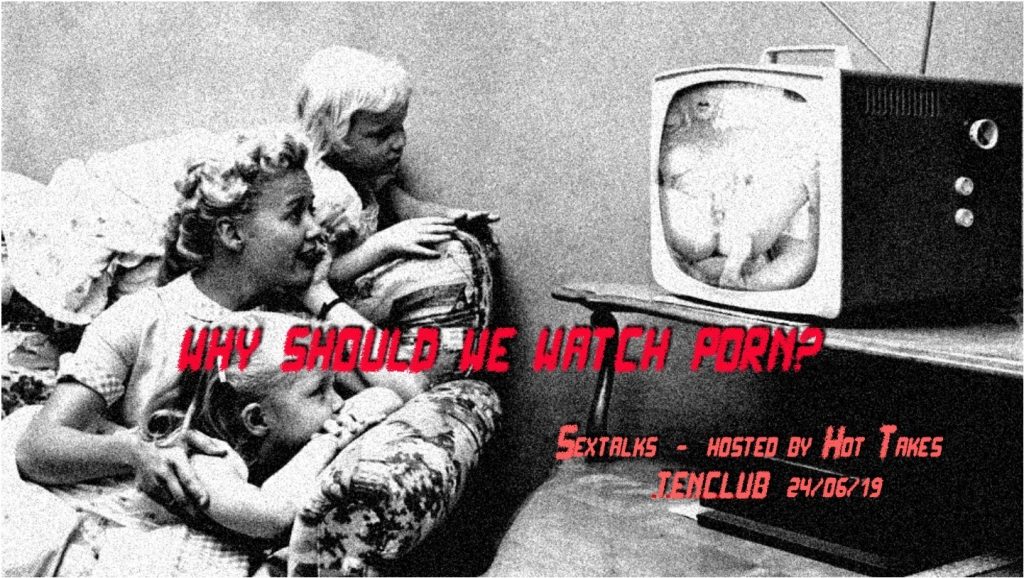 …………………………
More information