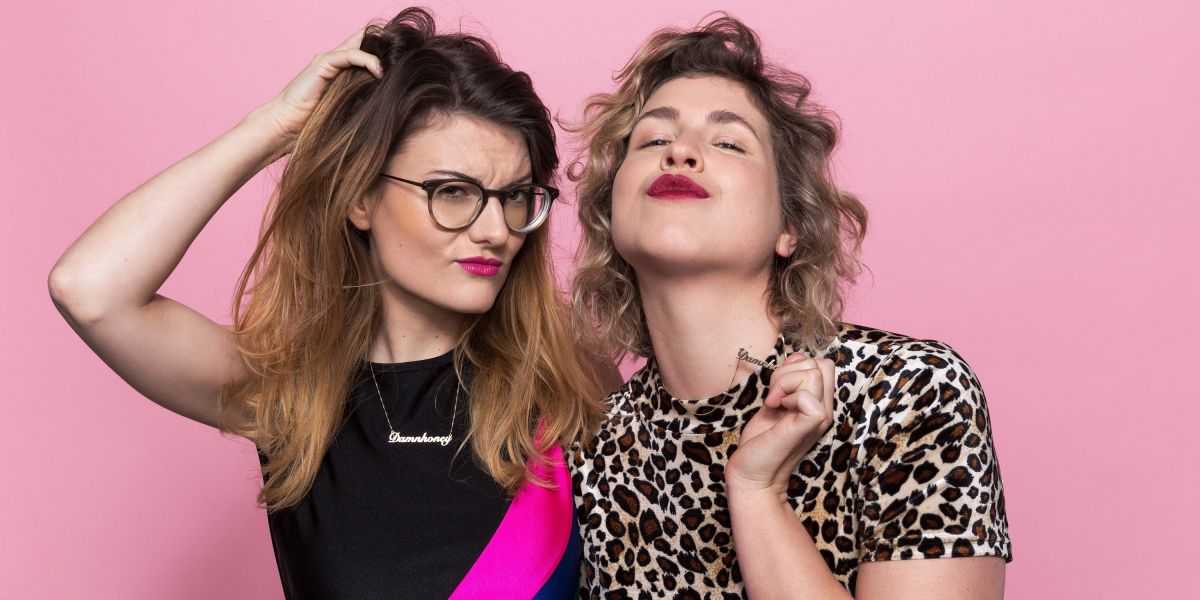 Damn Honey: Nydia & Marie Lotte
Nydia van Voorthuizen & Marie Lotte Hagen  followed up their "feminist pamphlet" book with a popular Dutch-language podcast about feminism. They graciously invited me to join them for a porn chat.
Damn Honey: The porn episode
The hosts and Linda and I talked about a wiiiiide range of subjects, including fingering, hentai manga tentacle porn, Adorn's groundbreaking sexology win with the Sex and Media Prize, the principle of "Don't Yuck My Yum," the false science around 'bad' porn, how to make feminist sexfilm, auditions for porn, and much, much more.
What time does Damn Honey air the porn episode?
We're not sure yet! Stay tuned for the whole scoop.