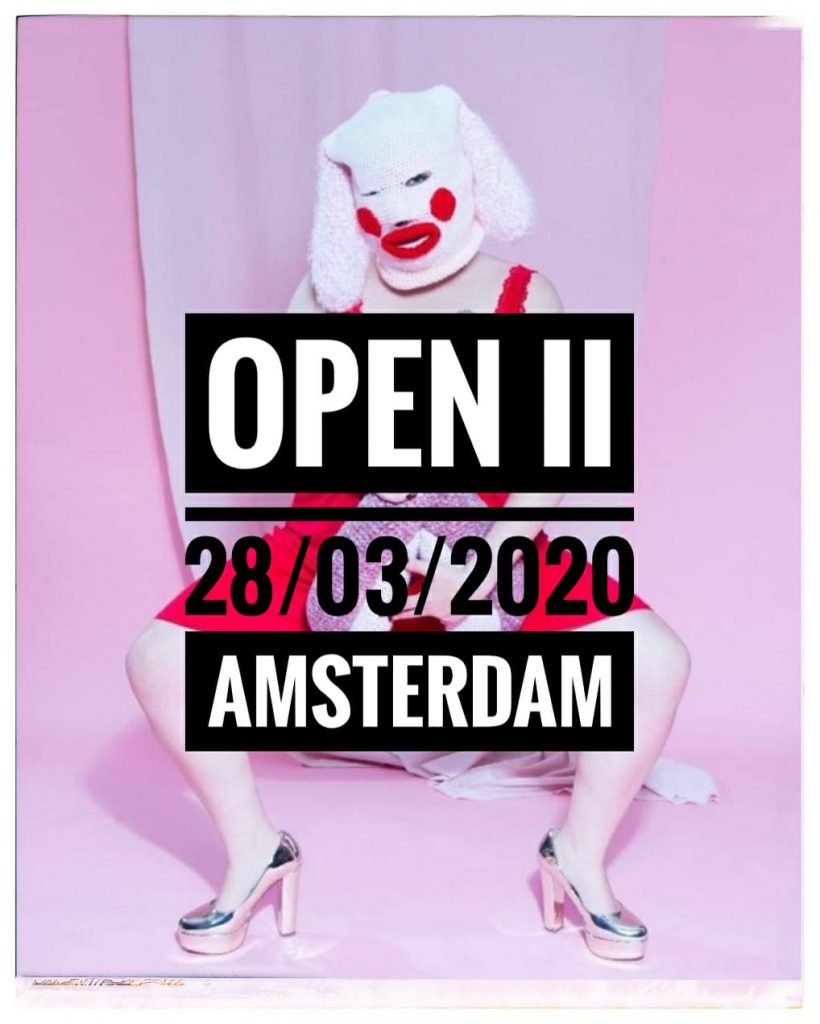 New kinky play party in Amsterdam: Open
The second edition of Open follows the rumored success of their first!
From the organizers:
Open is a "kinky fuckery party for electronic music lovers" built on acceptance, tolerance and consent, free from gender-racial-queer-religious phobia. <3
Open II is hosted once again in Amsterdam at a hidden gem, not secret but well-cherished club.
The club offers a dance area with large play-lounges. There will be 2 other rooms available for people to explore themselves and each other. Weather permitting, an outdoor area with comfortable lounging possibilities is also available.
Open wants to give everybody a place where they can be the free consenting perv they are. We want to invite you to dance, to flirt, to f*ck, to laugh, to explore and to be as open as possible.
Just keep in mind that Open is not a swingers party nor a traditional BDSM play party. Please do bring your toys for fun play at Open, but save your hard impact play for your own private after-party.
Music as mood enhancer an important aspect of what makes Open different and with Being There we found just the right person.
In the free spirit of Open, we want people to feel free to "dress to express".
So, we do not have a dress code and you can wear whatever you want, whatever suits you, whatever makes you happy, whatever makes you feel sexy!
Conduct guidelines
We do have a few rules that will help us all making this a night to remember.
Open is Open to everybody but we work with a buddy system.
Open will start at 22:00 and go on ti​ll 04:00, is accessible by public transport and has free parking spots. The club is accessible to people with reduced mobility.
Buddy system
The Buddy System means that nobody comes to Open alone, and each person is responsible for the buddies they came with. The buddy system is a core value of Open.
I am a single person. Can my buddy be another single person?
YES! As long as you know and trust them, you can testify to their good character and agree to keep an eye on each other, your buddy can be any gender.
We are a couple and we have a single friend can we bring them with us?
YES! Please do!
I am a single guy. Am I welcome?
YES! Please see the response above to a single person wanting to visit Open.
Can I meet someone online, arrive with them, and then go off and party?
YES! But remember that you are responsible for your buddy's behavior.
Can I add buddies to my group after buying the tickets?
YES! You can do this once and only if your group does not exceed the maximum of 5 people.
If I arrive 15 minutes before my buddy can I hang out at the party till they arrive?
Please don't. The venue does not have a real waiting area, probably better to just arrive together.
I know somebody that knows the organisers. Can I come without a buddy?
NO. You will need to come with a buddy.
What happens if my Buddy misbehaves?
First we will talk to them, and then we will find you and talk to you. If necessary, one or both of you will be asked to leave. If it is serious then there will be a warning and possibly they will be banned from future events.
Will I get kicked out if my buddy misbehaves?
You might, it depends on the situation.
Tickets