Oslo/Fusion international Film Festival
Our erotic game film Adorn enjoys a  live in-person anniversary screening at the 30th Oslo/Fusion international Film Festival, one of my very favorite festivals.
About the Festival
Oslo/Fusion is Norway's only film festival dedicated to stories of and by the LGBTQ+ community, and is also one of Norway's longest running film festivals. It is still the largest festival dedicated to promote diversity, equality and education through entertainment, with film screenings, panel discussions and related events. We look for new perspectives and reflections in stories from our personal or shared lives, and human experiences; films that explore and celebrate diversity in identity, gender, cultural background, and sexuality, or challenge norms and common perceptions in our global society.
This year Adorn has been invited to join their explicit short program: "It's Pornorama, Baby."
"It's Pornorama, Baby" Program
Adorn (dir. Jennifer Lyon Bell, starring Sadie Lune and Parker Marx)

Instinct (dir. Ester Martin Bergsmark, Marit Östberg, Adrienne Teicher & Mad Kate)

Mes chéris (dir. Ethan Folk & Ty Wardwell)

While I'm Still Breathing (Tandis que je respire encore) (dir. Reg)i: Laure Giappiconi, La Fille Renne & Elisa Monteil)

The Pizza Topping (dir.: Ethan Folk & Ty Wardwell)
Time & Place
Venue: Cinemateket, Dronningens gate 16, 0152 Oslo
Date: Wednesday Sept 30, 2020
Time: Central European Time 22.15-00.15
Tickets: Cinemateket sales
Only 18+ allowed!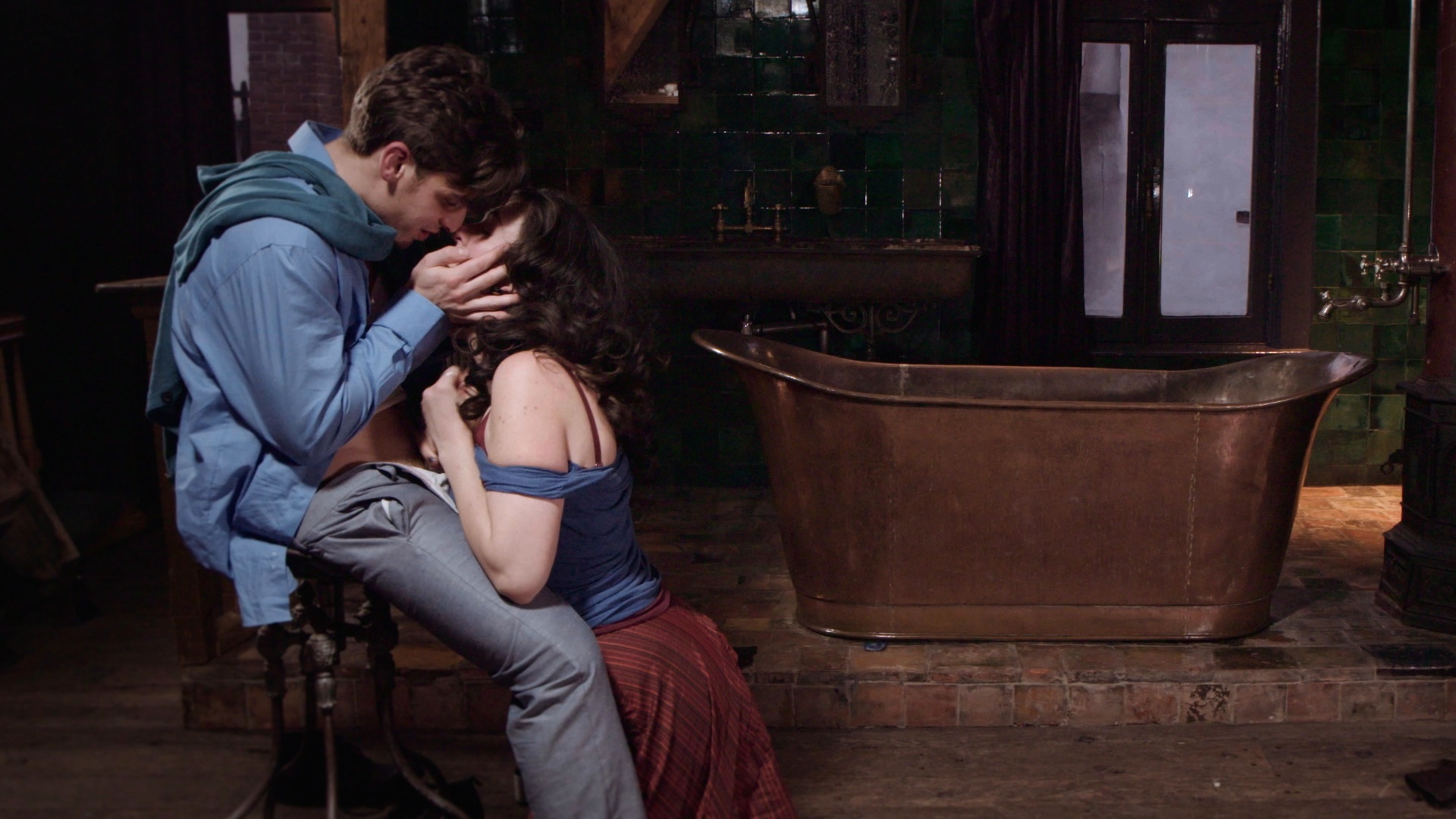 The story of Adorn
"An experimental erotic game. A man and a woman face each other naked; by the end they are mostly clothed and utterly exhausted. What happens in between is unique and completely improvised by the performers themselves. Restrained by the rules of their game, there is laughing, teasing, fighting, fucking, fingering, kissing. A love scene in reverse."
Don't miss the party!
Can't make it to Norway but want to see Adorn? Of course! Read all about the film or enjoy it as a download or a streaming rental.