About the San Francisco Porn Film Festival
"The San Francisco Porn Film Festival seeks to showcase the creativity and craft of adult-oriented filmmaking from the San Francisco Bay Area, and beyond. Inspired by numerous adult film events, we want to specifically thank the Berlin PornFilmFestival for its namesake and guidance in forming this new American landmark festival. We embark on this journey to celebrate a vibrant legacy of sex-positive film artists."
"Re/Play" program offers access to all films
Until September 10, 2022, all 70+ films that ran online at the San Francisco Porn Film Fest 2022 can be watched on demand.
Also included — taped interviews and talks with many of the filmmakers whose work ran this year at the festival. As a filmmaker myself, I can verify that  is pretty special, and offers a rare view into the filmmaking process for those who are interested.
This is a great opportunity for those who could not catch the real/virtual hybrid festival this past weekend.
Time & Place of the "Re/Play" SFPFF  program
Date: August 28 – Sept 10, 2022
Location: Online at the virtual SFPFF platform
Tickets: Get your ticket now here
Cost: $25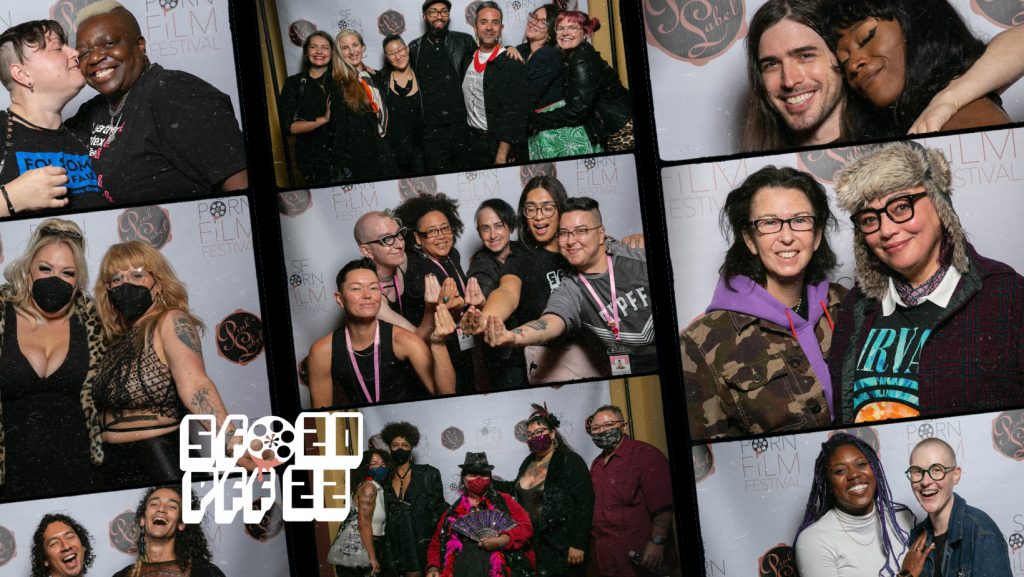 Photos by Tristan Crane (c) San Francisco PornFilmFestival 2022.