First-ever Night Of Smut
Curated by a steamy team of guest programmers and filthy filmmakers, the indie Amsterdam Cinema Of The Dam'd is offering their first ever Night Of Smut, designed to be a fun and easy marathon of films and performances you can enjoy from sundown until the wee hours of the night. The bar is open all night. If all goes well, this might become an ongoing event.
The Blue Artichoke Films movie Silver Shoes will run in its entirety — all three shorts, Undressed, The Housesitter, and Mimosa —  midway through the evening, at approximately 23.00.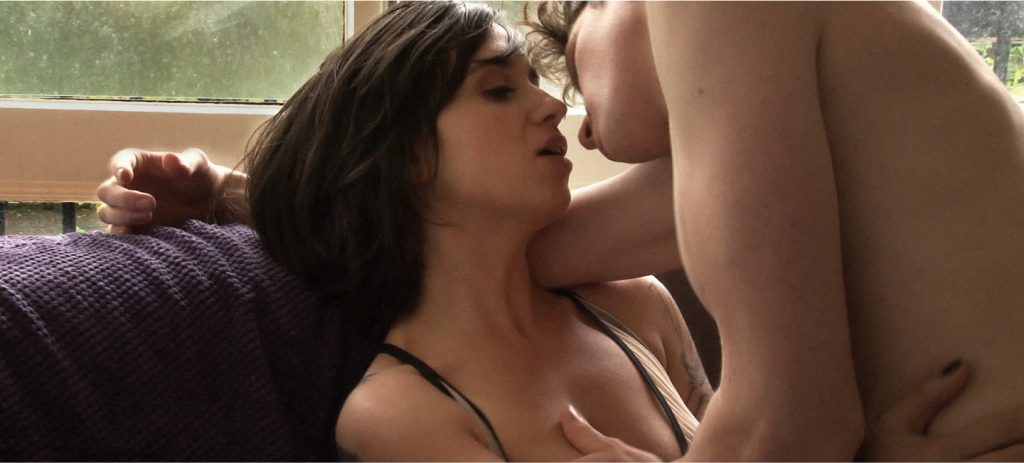 Jennifer is also showing one of her favorite movies, Antonio da Silva's short erotic documentary Gingers.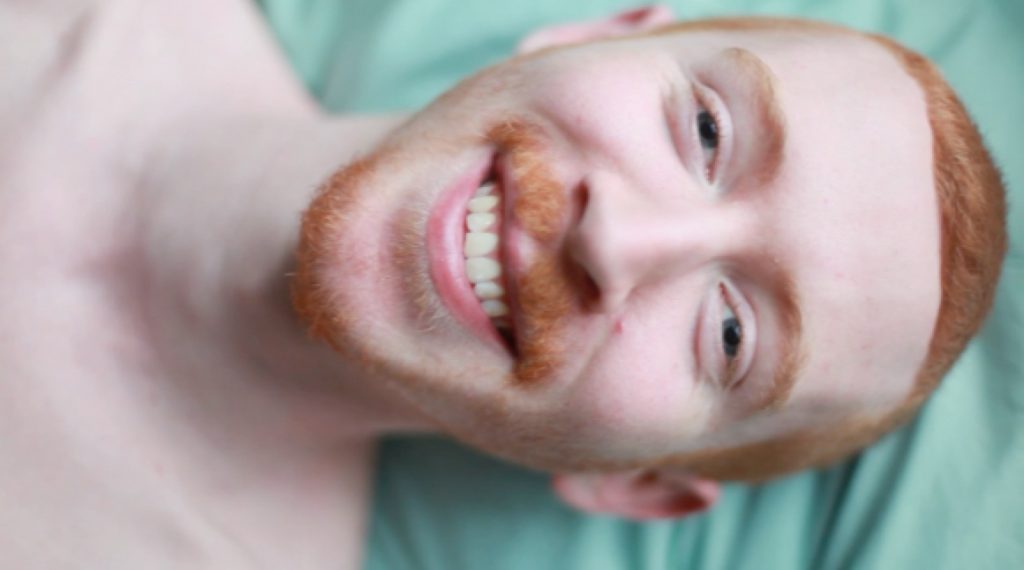 People of all genders and orientations welcome. 18+ only!
Date & time
Date: Friday, May 10, 2019
Time: 19.00 May 10 through to 03.00 May 11
Location: Cinema Of The Dam'd location, Overtoom 3021, aka OT301.
Schedule of films & performances
19:00 Doors open
19:30 GENEROUS GESTURE
Aiming for honesty, smuttiness and simplicity, Generous Gesture [1-hr Butt Massage Wallpaper] owes as much to traditions of installation art, hardcore p**n and 70s daytime TV as to any other genre. It simultaneously depicts 10 free, friendly and utterly lascivious 1-hr butt massages. No sound, no dialogue, no faces or identities; 1 happy and hardworking pair of hands. 10 different stories competing for your eyeballs. Directed by dirtysurface, 2008, Canada. 60 minutes, No dialogue.
20:30 COMING OUT OF SPACE (curated & introduced by Kalypso & Kenni)
In Coming Out Of Space, two lesbian women from out of space collide on earth. In super slow motion they fall on each other and start exploring their new body feeling on earth: weightlessness wanes, gravity starts – a playful encounter with lesbian sex. Directed by Francy Fabritz, 2016, Germany, 16 minutes. No dialogue.
20:45 LUNCH BREAK (curated by Kalypso & Kenni)
A bike mechanic's sexual fantasies come to life in their bike shop when a hot lunch delivery person pays a visit. This time…their bike lift becomes even more handy. Lunch breaks will never be the same again in this down and dirty, lighthearted queer p**n. Directed by Kalypso, Kenni & The Destroyer, 2015, Netherlands, 18 minutes. In English.
21:00 ENACTONE (curated by Kalypso & Kenni)
ENACTONE is queer vampire erotica filmed in Berlin. After suffering a wrongful death in 1914, former US slave, Marie Scott – now a vampire – got a second chance to gain vengeance and live forever. This type of life comes with a price and like everyone else, Marie Scott must pay. ENACTONE is a glimpse into queer, erotic rituals for a yearly vampire holiday. The question is, can Marie Scott resist the most prime orgasmic blood in her quest toward becoming the next lair mistress? Watch the trailer: https://vimeo.com/198183853. Directed by Sky Deep Dietrich, 2016, Germany, 52 minutes. In English.
22:00 Performance by Berlin-based Choco Ericka
22:15 THE COMING OF CINDY CLAUS (Introduced by Reinilde Jonkhout)
Sinterklaas is a macho dominator of the world: The cause of everything wrong with this world. He will never stop, not until all life on earth has ceased to exist. Twin sister Cindy Claus, on the dark side of the moon, wakes up in orgasm through shockwaves coming from earth and shows Sinterklaas there's a different path humanity can take, via the ceremonial use of drugs, submission in B D S M, expressing feelings publicly, love with the same sex, and video-contact with ancestors. Directed by Reinilde Jonkhout, 2018, Netherlands, 22 minutes, In English.
22:45 GINGERS (curated and introduced by Jennifer Lyon Bell)
In this deeply erotic masturbation movie, redheaded gay men from around the world share their stories of being both idolized and being ostracized, simply because of the color of their hair. A meditation on lust and identity.
23.00 SILVER SHOES (introduced by Jennifer Lyon Bell)
This award-winning explicit erotic trilogy intertwines three short stories about the carnal power of what we wear. Fun, bittersweet, surprising, and intimate, the stories may or may not be connected. It's up to you to decide. In "Undressed," AnnaBelle Lee discovers that her delicate friend (Liandra Dahl) is hiding a secret tough masculine side under her flowered clothes. In "The Housesitter," a lonely young woman (AnnaBelle) has a surprisingly intense reaction to what she finds in the owner's closet. And, in "Mimosa," Liandra hosts a brunch party and one of her guests brings a handsome friend (newcomer Joost Smoss) with fabulous shiny trousers…but he has a surprise in store. Directed by Jennifer Lyon Bell, 2015, Netherlands, 73 minutes. In English.
Midnight- Performance by Berlin-based Choco Ericka
00:30- SCORE
This bawdy bisexual romp is like a pornographic postcard from a lost era. Married swingers Elvira (Claire Wilbur) and Jack (Gerald Grant) invite Eddie (Casey Donovan) and Betsy (Lynn Lowry) to dinner, but the uptight couple don't realize that they're on the menu. Director Radley Metzger extends the foreplay with snappy sexual innuendo, carefully choreographed gazes and gorgeous visual trickery, including expressive color, mirrors, distorted lenses and psychedelic lighting. Cutting between the husband and wife's separate sexual conquests, Metzger teases the bisexual imagination, creating a sexy, funny and polymorphously perverse send-up of sexual mores. Watch the trailer: https://youtu.be/9iRZfmUDk-A. Directed by Radley Metzger, 1974, US/Yugoslavia, 92 minutes. In English.
*****************************
More information
Facebook event for Night of Smut – please share!
Trailer and synopsis of Silver Shoes
Watch Silver Shoes immediately