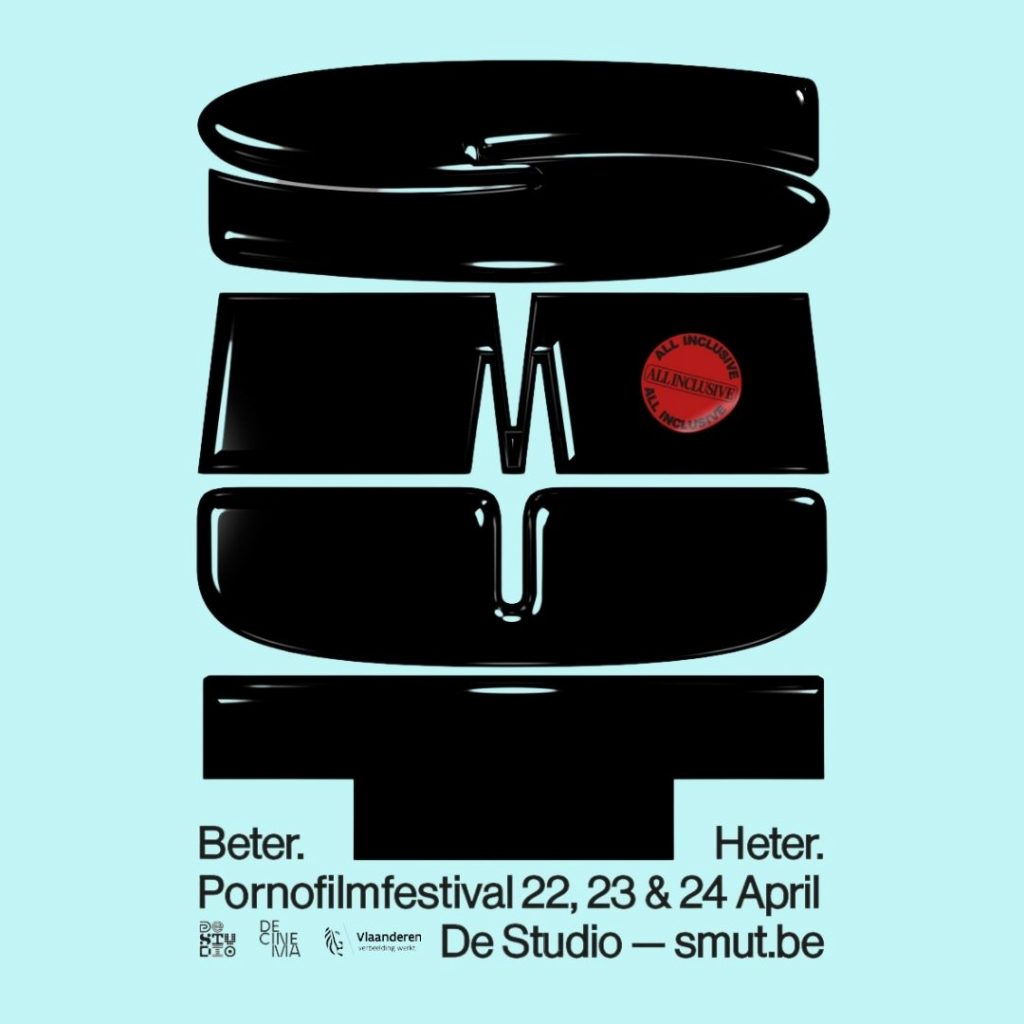 SMUT Pornofilmfestival in Antwerp
SMUT, a new European porn film festival features a "voluptuous yet trendsetting" program of short films, sexy features, documentaries, talks and nightlife. Jennifer speaks on "Beyond The Binary" panel and premieres her film Adorn for the first time in Belgium.
About SMUT Pornofilmfestival
In the new great tradition of  erotic/porn filmfestivals that purposely blur the boundaries between porn, art, performance, and cultural critique,  Antwerp enters the scene for the very first time with their SMUT Filmfestival. I would have thought that Antwerp would already be the center of a booming sexy cinema scene, but this seems to be the first dip of a toe for them.
Curated by Women Watching Porn podcast host Maxi Messner and colleague Ben Van Alboom, the festival boasts a drag show, short film collections, mainstream cinema features dealing with sex and incorporating explicit sex, sexual documentaries, and thought-provoking panels.
From the SMUT organizers: "The films on the program may be inclusive, inspired, artistic, witty, cutting edge, respectful and/or female-friendly, in almost all cases they are true PORN."
"Whoever says porn usually says some free streaming site full of horny teens being courted by their even hornier stepfamily. Who now proclaims aloud that he is shocked by this: 1. Yes, that is one thing. 2. Drop the act. You have already spent hours on such sites yourself.
But luckily that is by no means the only porn being made today. On the contrary. Five decades after The Golden Age of Porn, there are still filmmakers for whom porn is not a quick fix, but a creative outlet to celebrate sexuality.
In the 1970s and 80s, feature films were the norm, today they are mostly short films. The male gaze used to be ubiquitous, followed by the female gaze, but today you see that many filmmakers look at sexuality with an open gaze, that there is less and less pigeonholing, and with that there is also a greater openness to sexuality or kink. to discover from others.
The emphasis has long since ceased to be on penetration and/or orgasms. Today's porn filmmakers see sexuality as a way of telling stories – still horny and exciting, but just as absurd, funny, tender and profound.
That is why Antwerp will have its own porn film festival with SMUT, following in the footsteps of cities such as Berlin, San Francisco, Athens and Vienna. With a voluptuous yet trendsetting program of short films, documentaries, talks and nightlife. In short: a festival that can satisfy all of us."
Jennifer Lyon Bell on "Beyond The Binary" panel
I'm pleased to speak on a panel with two other filmmakers about gender, sexual representation, and what's important to me when I make movies for Blue Artichoke Films.
Beyond The Binary panel description
What is the relationship between gender, sex and fantasy? What role does porn play in terms of gender expression and sexual imagination? With three porn filmmakers, who look beyond the male/female gaze, we talk about how contemporary pornography deals with different expressions of gender identity. And about how this comes across to the public.
Beyond The Binary panel guestlist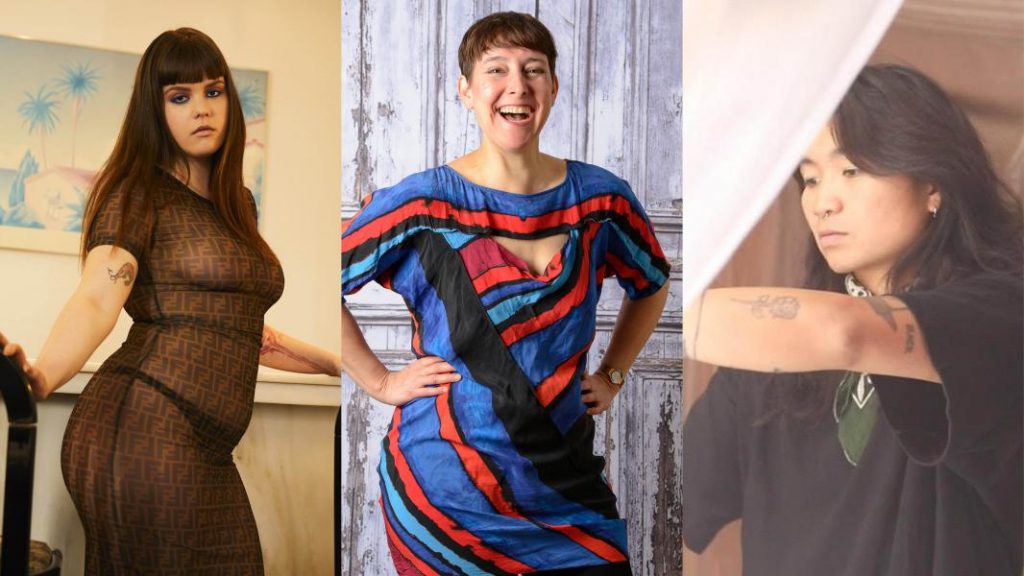 Poppy Sanchez (she/her) is a Dutch filmmaker living in Berlin. She makes fever dreams of lustful neon and sparkling desire for the likes of Erika Lust and Sex School Hub.
Jennifer Lyon Bell (she/her) is the founder of Blue Artichoke Films. She believes that porn is more diverse, surprising and engaging than most suspect.
Jonnah Bron (she/he) is a photographer with a queer identity. Their work tackles subjects such as intimacy, sexuality and identity. In their new, erotic film, she explores a woman's quest for intimacy and security.
Belgian premiere: Our film Adorn
I'm thrilled that Adorn was invited to celebrate its Belgian premiere at Smut. There will be two screenings:
Friday April 22nd at 19.30
Saturday April 23rd at 19.00
I'll Q&A the second one for sure, in English, and maybe the first one too.
Check out our trailer here, and more info about what the film's all about is on the Adorn page
Adorn trailer (XXX)
SMUT's location: De Studio in Antwerp
The Studio is a pioneering cultural space. It's a stage for young audience & center for young talent, and a cultural hotspot on the Mechelseplein in the heart of Antwerp, and I recently had a chance to preview it – amazing. De Studio boasts spaces both cozy and wild.
The Studio brings a young audience (0 to 30 years old) into contact with art, culture and media, with great attention to the urban and social context and with care for the vulnerable position of young people and artists. Our building is a natural biotope for children and young people, for families as well as hip birds. It is organized in such a way that we can transform from theater hall to party club to art hall to conference space. The Studio is a place where families, schools, teenagers, twenty-somethings, patrycrashers, worriers, critics, seekers and finders feel at home. An open house that gives young people space to tell their story. Super diverse theater companies, makers, actors, curators and artists turn their daring dreams into unusual deeds with us. And tomorrow? Tomorrow everything could be different. As long as it innovates and surprises. #theater #concert #nightlife #festivals #literature #debate #spokenword #poetry #queerarts
It's at Maarschalk Gérardstraat 4, 2000 Antwerp.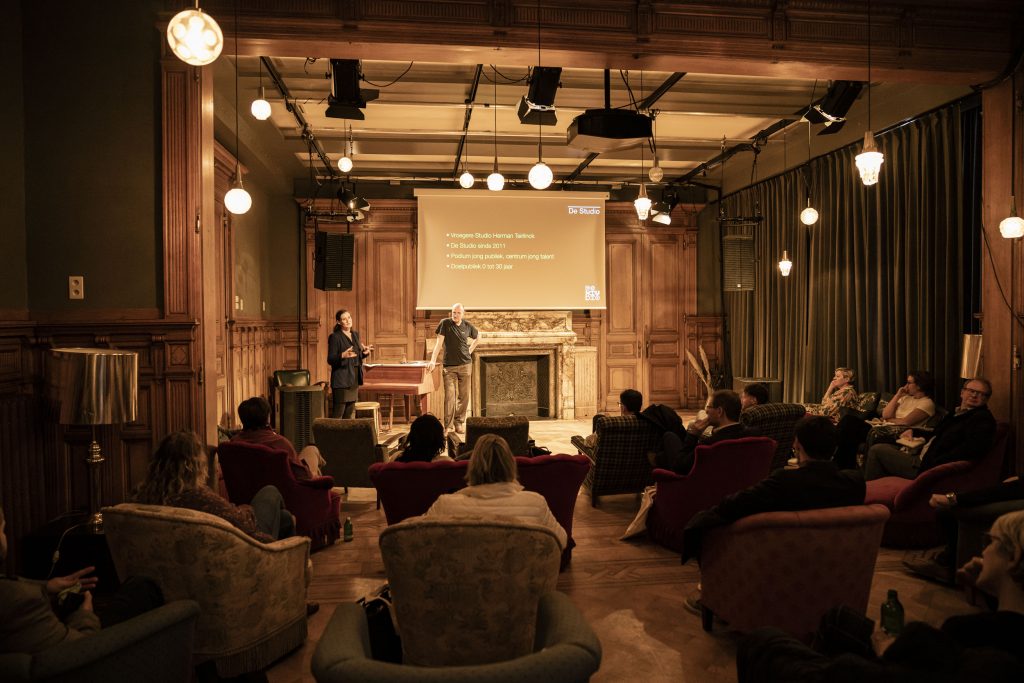 Other cool events at SMUT
I'm looking forward to:
"Bad Luck Banging or Loony Porn," the cinema hit of Berlinale 2021 which won the Golden Bear
"Black vs. Sudhra," a panel in which De Morgen columnist Jana Antonissen talks openly with Bishop Black and Kali Sudhra, the two most talked-about SMUT guests, about their impressive careers, the pornographic world and how they hope to change (and conquer) the world with their work.
"(Not All) Pleasure" – an exploration of cinema film Pleasure and porn labor. As the film convincingly demonstrates, it is not all roses and moons behind the scenes. What does it take to protect sex workers and porn actors? And how do we get the margin to the mainstream? Studio director Marc Verstappen talks about it with, among others, Daan Bauwens of Utsopi, the Belgian organization for and by sex workers that has been lobbying for the decriminalization of sex work in Belgium for years.
Tickets to SMUT
Film screenings are only €7, with a price of €15 on Saturday evening for one film screening plus access to the Drag Me To Hell party. Advance tickets recommended!
See you at SMUT!
Jennifer will be at SMUT all weekend, along with several members of the Adorn crew.
By complete coincidence, featured speakers also include Bishop Black and Kali Sudhra, stars of Blue Artichoke Films' most recent erotic film game, Wild Card! Join us all for an amazing weekend.
Check out Bishop and Kali here:
SMUT guest speakers Bishop and Kali — Wild Card trailer
Can't make it? Watch Adorn now and watch Wild Card now!