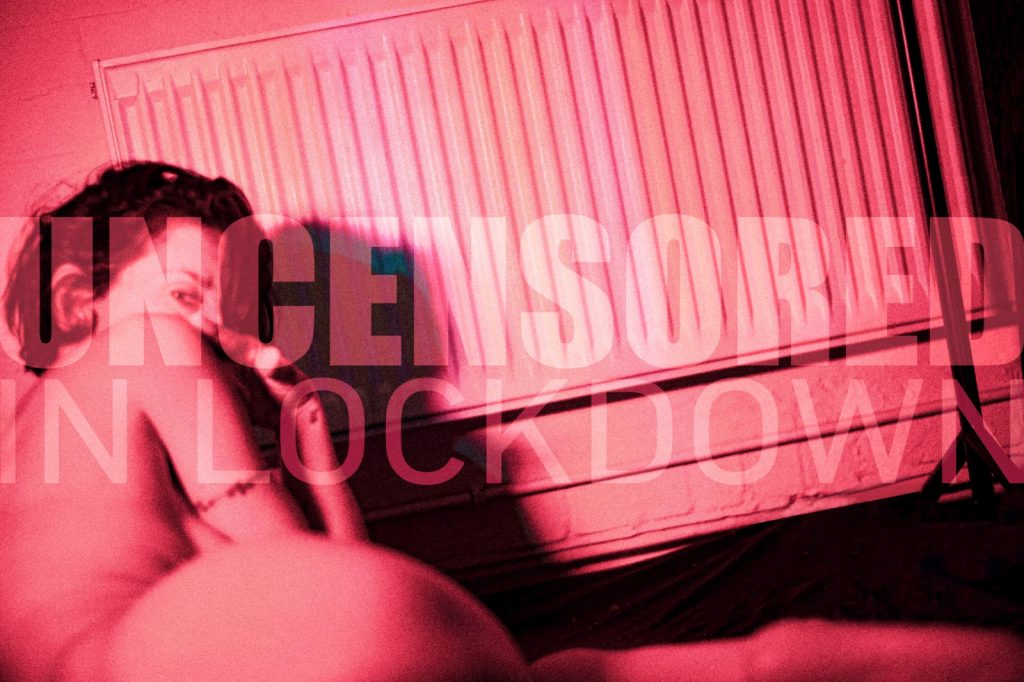 UNCENSORED Festival
UNCENSORED is a multi-day interdisciplinary festival on art at the intersection of pornography and activism that first took place in May 2019 in London, UK. Over three days, it brought together more than 35 artists, sex practitioners and activists from the UK and abroad. The programme consisted of workshops, performances, talks, a party, a roundtable discussion, three film events (including two film premieres), as well as a mixed media exhibition and film screenings selected through an international open call. Blue Artichoke Films was proud  to be a part of this program, as they generously invited me to come teach my creative self-development erotic filmmaking workshop, "From Fantasy to Film: Design your Own Erotic Film."
2020: UNCENSORED In Lockdown
For 2020, UNCENSORED Festival is excited to launch an open call for "pornos and erotic movies realized in isolation, open to both amateur and seasoned filmmakers. So grab your phone, get your camera out: come and play and discover the delicious sexual abundant beauty all around you! Let your fantasy flow even solo!"
How are you navigating intimacy, sex and desire in isolation?  Have you ever thought of your home as a set for a porno? It's time to be UNCENSORED and bring our sweetest and dirtiest fantasies to life.
Let's laugh, lust, feel, play and COME TOGETHER.
Stay home…stay horny… Let's make it HOT! Explore new erotic narratives… Reinvent and experience the space around you as a temple of pleasure, let your garden become the heaven of sin and transform your veggies into sex toys.
What kind of submissions are welcome?
We welcome submissions that are sexy, playful, provocative, extravagant and subversive
We encourage all flavours of desires celebrating different body types and the full spectrum of erotic fantasies
We don't tolerate sexist, homophobic, transphobic, body-shaming, racist narratives, extreme violence and snuff films.
You can use any gear (camera, phone, GoPro) to shoot your porno at home. The format required is HD1920X1080.
The movies should be no more than 30 minutes and shot while in isolation.
We accept any genre (short-film, documentary, video art, music video, experimental, animation).
Ethical guidelines
Participants must be aged 18 and above.
Participants must have given full consent for any video they feature in to be submitted for the open call.
We request that English-language subtitles accompany all movies.
The titles will be selected by a jury composed of members from the UNCENSORED team and Misha Mayfair.
The selected movies will be screened during a password protected online event hosted on our website that will take place on 5th September 2020 and hosted by Misha Mayfair.
 The shortlisted films will also be screened during the live event 'UNCENSORED Festival 2021' (date to be announced).
To access the online screening, viewers will pay a donation; all profits raised will support the charity Pineapple Support.
Prizes will be provided by our sponsor Gvibe, an award-winning London-based manufacturer creating safe, innovative and sophisticated sex toys for everyone. Prize details to be announced.
How to submit your film
You can submit your film until the 31st of July by midnight using Google Form: https://cutt.ly/7yg0OyR
.  The open call submission is free.
For any queries, please get in touch with info@uncensoredfest.com. Our team is here to support you.
This open call is promoted by Uncensored in collaboration with Le Sex en Rose. UNCENSORED celebrates freedom of expression whilst creating a dialogue between art, pornography and queer-feminist politics, in an immersive, sex-positive space for collective reflection, exploration and critique. UNCENSORED Festival ("Art. Pornography. Activism.")