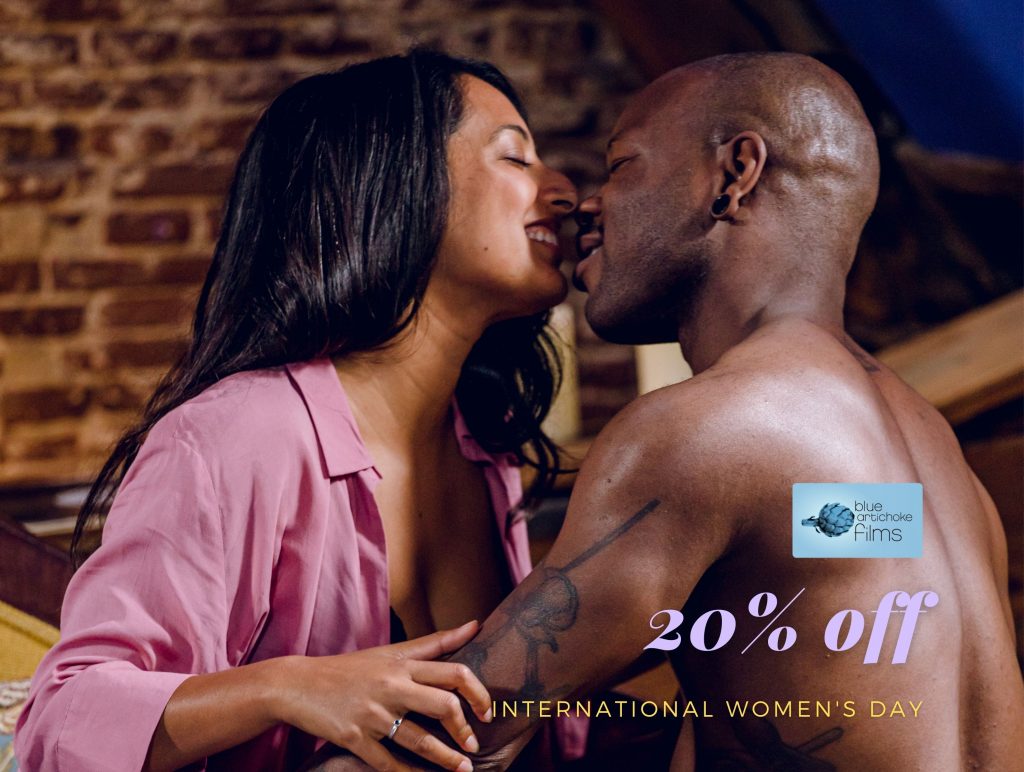 Discount code for our fans
Let us treat you to 20% off! Just use the code  IWD-BLUEART at checkout.
Celebrating International Women's Day
The IWD 2021 theme is "Choose To Challenge," and here at Blue Artichoke Films we aim to challenge common beliefs about gender and sexuality.
Traditionally, women in popular culture are STILL portrayed as interested in romance, and men as interested in sex. Blue Artichoke Films believes that for people of all genders, sex can be a huge part of our lives and what we care about.
As a culture we still lack the vocabulary to defy the "typical sexual script". We generally assume sex consists of the same handful of acts always in the same order. So many people feel isolated and alone because they fear that something is wrong with them. Little do they know that so many other people feel just the same, for no reason! The script is what's broken, not us. Our new film "Wild Card" rips up the script: The rules of the game keep Kali and Bishop open and communicating as they figure it out for themselves.
Big love to all our fellow indie erotic filmmakers: Changing up sexual scripts, championing sexual communication, and giving power back to us.