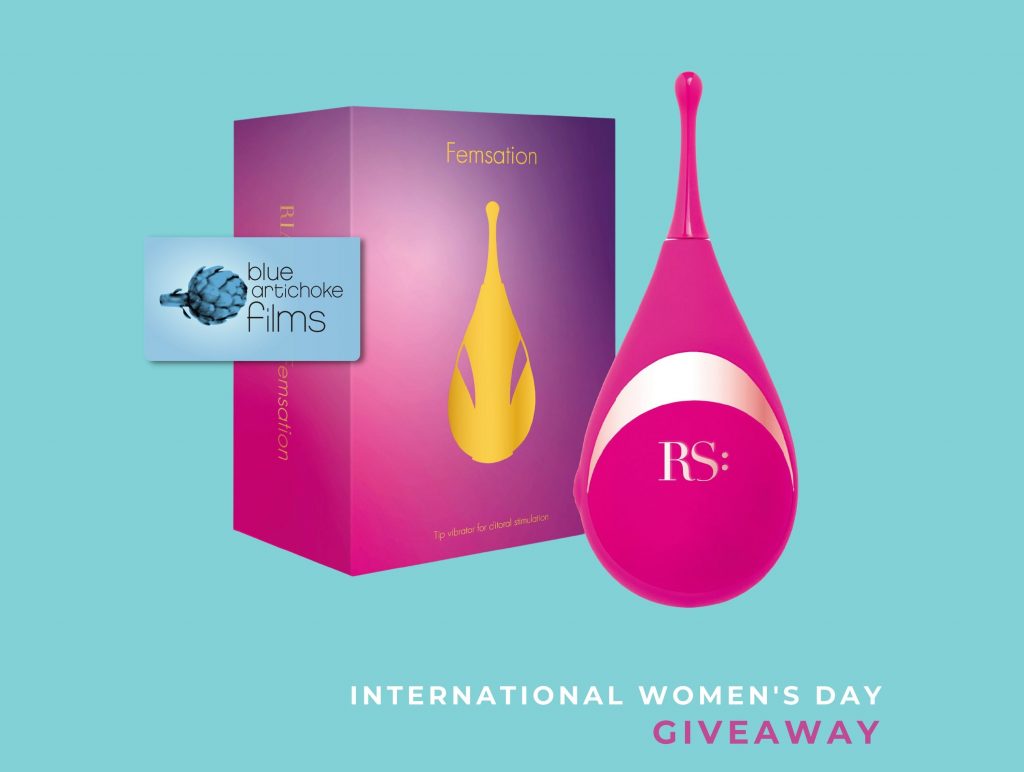 RIANNE-S and Blue Artichoke films collab
This International Women's Day, my Amsterdam colleague and friend RIANNE-S and I want to celebrate womanhood by giving away some freebies from our dear colleagues and women in crime on Instagram.
How to play
If you "Like" my Instagram post about the collaboration, and follow IG @riannes_official and IG @missrianne_ (and IG @jenniferlyonbell of course), you'll enter to win the Femsation. A fantastic new pinpoint massager to add a whole new dimension to your (s)exploration. We will announce the lucky winners the 9th of March.
Love, Rianne & Jennifer