I'm overjoyed to announce that our upcoming film Silver Shoes has just won the coveted Feminist Porn Awards 2014 prize for "Movie Of The Year." What an enormous surprise! The FPA's sparkly, glamorous awards show in Toronto (hosted by pioneering female-friendly sex shop Good For Her) was a dream come true, especially because our Silver Shoes star AnnaBelle Lee traveled all the way from Arizona to Toronto so we could huddle down in our seats together and cross our fingers. Our warmest congratulations, too, to AnnaBelle's other two co-stars Liandra Dahl and Joost Smoss –who were with us in spirit. And last but not least, huge thanks to our talented and fun crew, who helped make the film better than I could have hoped.
Note: Yes, Silver Shoes is now available for pre-order. It will be available for viewing July 15 on both DVD and digital download. If you can't wait, check out some photo stills from the film on our Silver Shoes page. We'll be adding new NSFW ones soon, so keep visiting for more!
Bonus: Here's a photo of us with dear friend, bondage model and porn star Madison Young. This is possibly one of my favorite photos ever, and a beautiful memory of one of the best nights of my life.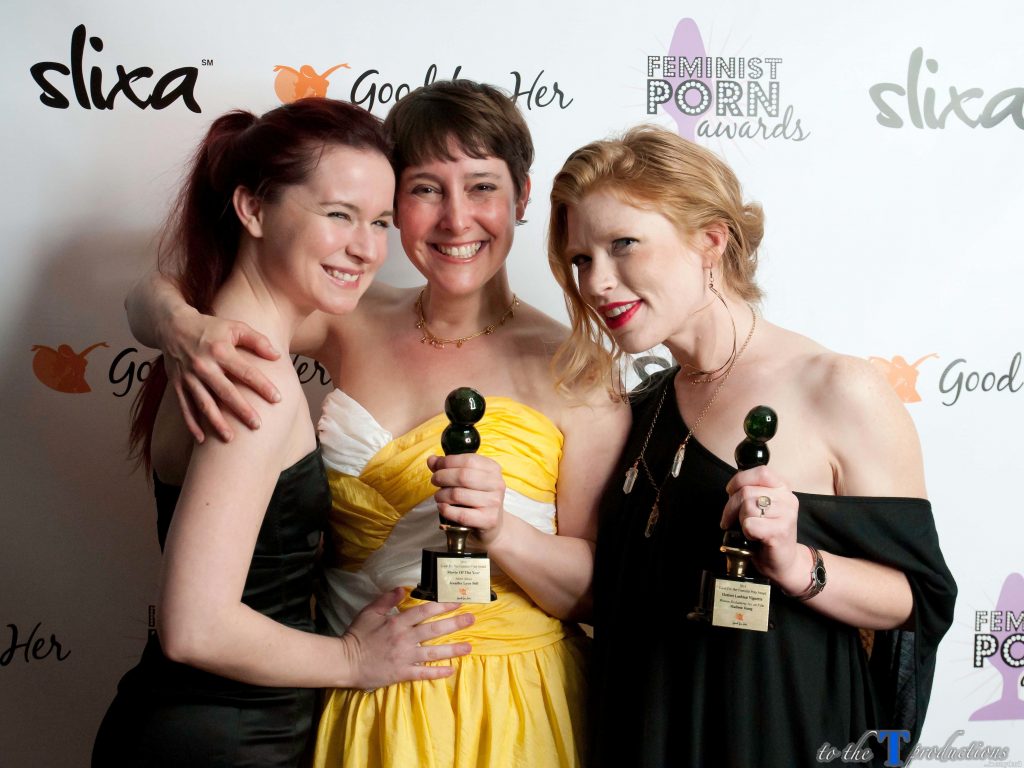 © To The T Productions
© Playboy