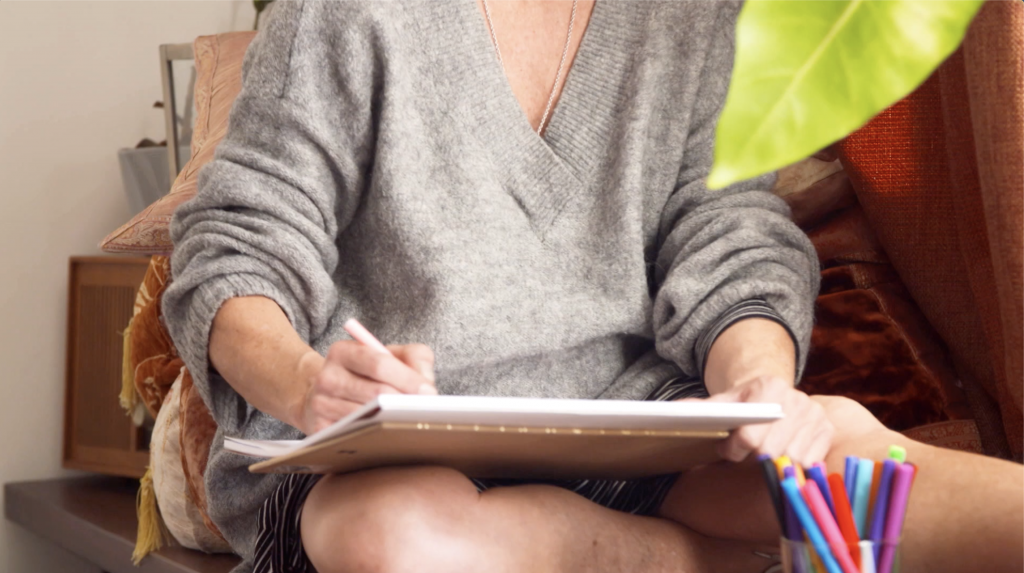 "From Fantasy To Film: Design Your Own Erotic Movie"
Where can I find this workshop near me?
Jennifer's popular "From Fantasy To Film: Design Your Own Erotic Movie" workshop gives you a rare chance to explore your feelings about sexuality — through the lens of erotic film and porn.
She invites you to answer this question: "If you could only make one erotic/porn film, completely customized to what you like in terms of sex, style, characters, or anything else (and money were no object!), what would it be?"
Jennifer creates a safe, supportive, fun vibe among participants, where all are welcome.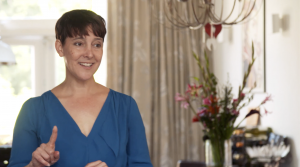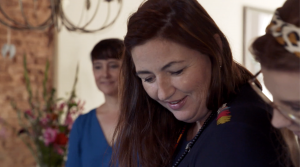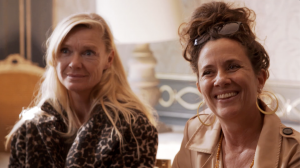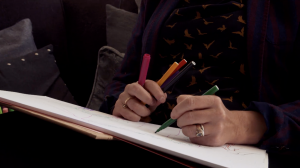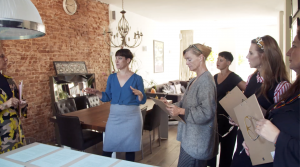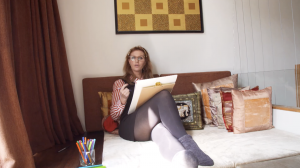 (Jennifer teaching this workshop on the set of Danish TV series "Mor Laver Porno" ("Mums Make Porn.")


The basics:
Group watching: We take a look at clips from fantastic films of different genres and styles and showing different types of sexualities. You can see what is possible! Most folks have never seen these films, in part because it's hard for alternative erotic filmmakers to get our films distributed. So you'll see a variety that's hard to find anywhere else.

Solo exercises: You'll do your own private writing and psychology exercises, for your eyes only. For some you'll use your memory, for some you'll use your imagination, and for some you'll just respond to prompts. Some might be simple, but you'll be surprised how much creativity you have inside you. Again, you don't have to share these with anyone at all; they're just to help you focus on your feelings.

Group sharing: once everybody is comfortable and we've established a safe space, we break up into small groups to discuss our favorite ideas and let the group help us refine them. Everything is optional; you needn't share a thing if you don't want to. But if you do, your ideas and your sexuality will be treated with respect and patience. I'm always surprised at how helpful and supportive our participants are toward one another. Maybe there's something special about being able to be honest with strangers, like chatting with a stranger on a train?

Storyboarding: after fine-tuning your idea and thinking about it some more, you'll take a stab at drawing a storyboard. You don't need any drawing skills —heaven knows I don't have any! Stick figures are fine.

Show & tell: Anyone who wants to share their storyboard with the larger group after that is welcome to. I'm always surprised how many shy people suddenly feel confident enough to give it a go! Since I'm an experienced filmmaker, I welcome curiosity and questions about actually producing an idea. It's also fine to just sit and listen and learn.
Find a "From Fantasy To Film" workshop near you!
Right now we're planning this season's workshops, both in-person and digital. Want to find one near you? Then let us know if you prefer digital or in-person workshops, and your city/timezone, and we'll connect you with something perfect.

Where can I find this workshop near me?
This is a workshop for everyone
No film skills are required to take this workshop! Most of our participants are simply interested people who want to get to know themselves and the topic better. Jennifer has taught this workshop all over the world. She has been invited to teach it at SXSW (South By Southwest), CineKink/NY Film Festival, The Uncensored Film Festival, LadyFest, the Cinema Erotica exhibition at the EYE Filmmuseum, and many more.

She also teaches a film professional version designed for film schools like Raindance UK and the national Dutch Film Academy (AHK).

Here's a video about one of the day-long film professional versions she taught at Raindance UK:

Just let us know what kind you want to take.


Where can I find this workshop near me?
---
Feminist Porn Workshop
&
Cognitive Film Theory Workshop


If you are interested in the Feminist Porn workshops or Cognitive Film Theory workshops, send us an email at curation [ at ] blueartichokefilms.com.