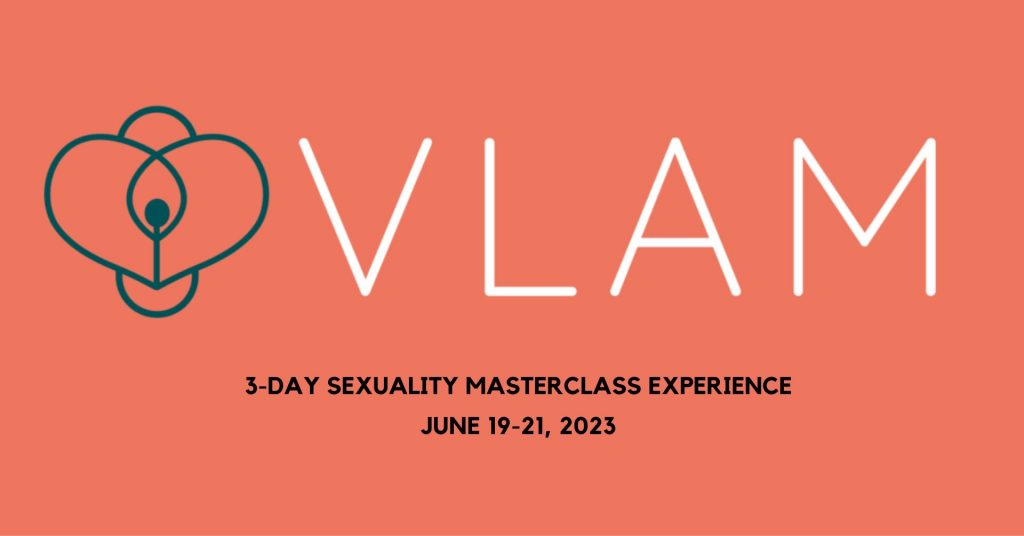 Vlam Masterclass Experience
Are you a Dutch s*xuality professional? Next summer, sexuality education organization Vlam is hosting a 3-day Masterclass  Experience (in Dutch) about  challenging topics.
Vlam's mission in sexuality education
Vlam's mission is to combine lectures and interactive learning at the 3-Daagse Masterclass Experience in order to delve deeper into issues of importance to sexuality professionals. Learn more about haptotherapy, masturbation, sexting, and more.
Topics at the Masterclass
Day 1 – S*xual Health & Pleasure
Day 2 – S*x And Media
Day 3 – Gender Bias
Jennifer: "Ethical And Inclusive Porn"
On Day 2, I'll be giving a talk about "Ethical And Inclusive Porn," showing one of my films, and inviting the audience to an in-depth Q&A to help clear up misconceptions and provide content for this important issue.
Other Masterclass speakers
Other speakers include (IG)  @jolienspoelstra @kaatbollen @nickydetroije @nikki.lee.janssen @marijkenaezer Madeleine van der Bruggen, Wim Slabbinck (@wimenizer) @sabinemeulenbeld and @vlammagazine.
Restful environment
This 3-day fully-hosted event takes place in the Hotel en Congrescentrum Mennorode in Elspeet, Netherlands. The hotel is located next to the Veluwse Bos (Veluwe Forest) for walks and relaxation. All tickets include meals, snacks, and a private hotel room.
Time & Place
Secure your 2023 spot now! Tickets are limited.
Dates: July 19-21, 2023
Location: Hotel en Congrescentrum Mennorode, in Elspeet, Netherlands
Tickets: Vlam Masterclass tickets
Info: info@vlammagazine.nl