NVVS: "Ethics, Diversity & Porn" panel
On Tuesday December 15, Jennifer Lyon Bell presents at the "Ethics, Diversity & Porn" panel held by the National Scientific Organization of Sexologists.
Jennifer sits on this year's jury for the Seks & Media Prijs, given to the book/article/series/film/song that most contributes to a positive change around sexuality in Dutch culture.
Alongside the presentation of the 2020 Seks & Media Prijs, this 1hr30 min porn panel will explore:
"The intersection of porn and sexology can be challenging. It is often said that porn shows only a stereotypical fragment of human sexuality – the most commercially appealing. But wouldn't it be possible to make porn that's more inclusive, diverse and whole showing more communication, consensual interaction and which is commercially interesting as well? Let's talk about the educational value and pleasure of porn, and consider how it can also be a force for good."
All are welcome to join. Free with advance registration; you will receive a link. The language is primarily Dutch but there will be some English spoken.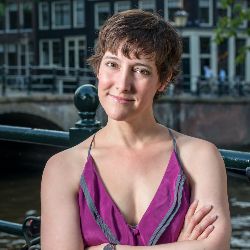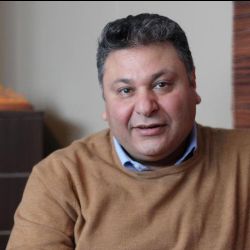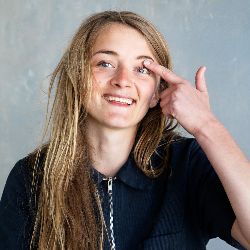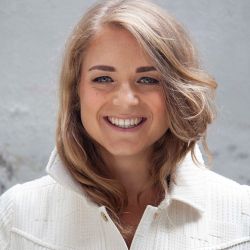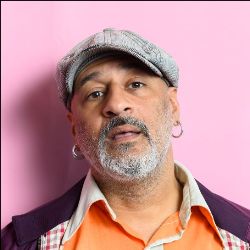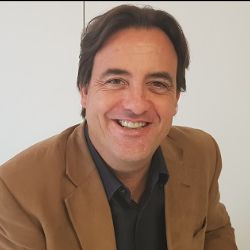 Experts on the panel
Six experts from different fields –journalism, clinical practice, sex education, culture creation, filmmaking — come together to share ideas and answer audience questions:
Jennifer Lyon Bell: Regisseur, porno producent en workshop leider bij Blue Artichoke Films, tevens winnaar van de Seks & Mediaprijs 2019 met de erotische film Adorn
Pablo Cabenda – Freelance journalist die o.a. voor de Volkskrant schrijft over popmuziek. Vorig jaar schreef hij voor die krant ook een interviewserie Publiek Geheim over hoe internet onze kijk op seks heeft veranderd. I.s.m. kenniscentrum seksualiteit Rutgers en marktonderzoeksbureau Ipsos volgde ook een enquête. Dit jaar heeft Publiek Geheim een vervolg gekregen.
Mahmoed Chamanyzadeh – Erkende Systeemtherapeut en Leertherapeut NVRG, Seksuoloog NVVS, Erkende EFT-Registertherapeut, Werkzaam bij Helen Dowling Instituut en bij Mchz (eigen praktijk) voor relatietherapie en seksuologie.
Milou Deelen – Journalist, schrijft over alles dat met feminisme en LHBTQIA+ rechten te maken heeft voor VICE, LINDA.meiden, Volkskrant-magazine, en Glamour. Schrijfster van Krabben samen met Daan Borrel.
Nynke Nijman – psycholoog, systeemtherapeut en consulent seksuele gezondheid NVVS, oprichtster van ilvy.com en auteur van het onlangs verschenen boek 'De relatie APK'.
Yuri Ohlrichs – Sinds 1995 als voorlichter, trainer en consultant gespecialiseerd in seksuele gezondheid & vorming en communicatie over seksualiteit bij Rutgers. Hij is redacteur van de websites Sense.info en Seksindepraktijk.nl. Voor de NVVS is hij als voorzitter van de Mediacommissie.