Update:
Happily, our successful panel was taped! Advertising  Week is making it available on-demand through the dates of the conference, September 29 through October 8, 2020.  So if you are have a pass to this conference, find your way to "Pornrupted: What brands can learn from the adult industry" anytime you like. And the story of our panel was picked up by industry powerhouse Ad Age – be sure to check it out.


"Pornrupted: What brands can learn from the adult industry"
As mainstream media becomes increasingly aware of the importance of representing sexuality in an ethical and meaningful way, I am more than delighted to represent Blue Artichoke Films and sharing my ideas about how the world of alternative porn can inspire and educate other forms of media.
The annual Advertising Week global conference has a number of streams this year, including a "Craft And Creativity" track.
I'm pleased to be invited to speak at Advertising Week 2020 on a Craft And Creativity panel called "Pornrupted: What brands can learn from the adult industry."
Advertising and porn
As many of you know, I used to be a strategic planner for brands and at agencies for many years. It's neat when my former world and my current world collide.
This panel is hosted by Kerrie Finch of Future Factor, who "works with creative companies, tech innovators and ambitious brands to make them future-fit for the coming earned era. We help them positively impact business and culture through strategy, content and PR."
My co-panelists are 1)  Kate Isaacs, Senior Research Executive & Founder of #NotYourPorn. She fights revenge porn and other non-consensual forms with a surprisingly sex positive approach that champions A more thoughtful approach to separating different types of pornography. 2) Mark Hassell, Head of Marketing & Partner of Fanbaits.com, a collaboration with adult performer Ella Hughes to bring together some of the elements of social media and adult commerce.
We actually taped the panel a few weeks ago, and it was even more engaging than I thought it would be. All three of us panelists have a background in advertising, so we were pretty hip to the relationships between porn and advertising, both in the sense of actual current business overlap, and in terms of possibilities of what the fields can learn from each other in the future.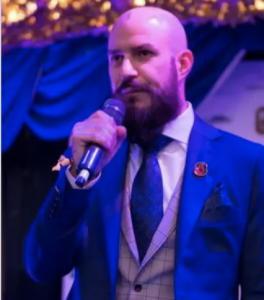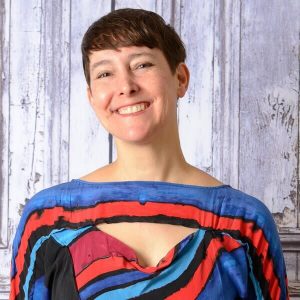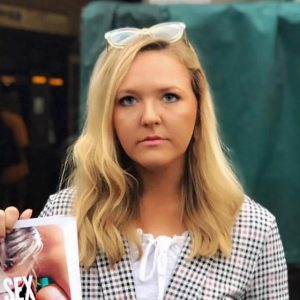 Special guests at #AW2020
And, hey! There are a lot of other fascinating guests from the ad world (like pioneer Jeff Goodby, whom I remember well from my idyllic San Francisco advertising days), tech folks like Katie Puris of TikTok, and tech journalist Kara Swisher, and a host of pop culture stars like Marie Kondo, Kristin Bell, Trinny Woodall, Arianna Huffington, Michael Phelps, LL Cool J, and Halle Berry.
Time & Place
Venue: Broadcast virtually here: Pornrupted session
Date: Tuesday 29 September, 2020
Time: Central European Time 11.00 to 11.30
Tickets: Ad Week registration
Pornrupted – Description
Porn — the oldest industry in the world, yet pioneering through the ages. As the Internet's first real disruptive industry, it has catalysed the development of real-time credit card verification, video on demand, SEO and enabled broader bandwidth. It's safe to say, what happens in porn, soon happens in advertising. And just as the conversation in advertising is focused on doing good, fair trade and woke-washing, a similar discussion has been raging for years in the adult industry.
But is there such a thing as ethical porn? Join this discussion to hear from performer, platform and producer alike, the horror stories and the entrepreneurial opportunities that this ancient business brings about — and what we can learn from them.
Key Takeaways:
1) What businesses can learn from the entrepreneurial spirit of the porn industry regarding technology and customer delivery
2) What businesses can learn from the horrors going on in the industry, like revenge and nonconsensual porn
3) What businesses can learn about consumer behaviour from porn and how to adapt to it
4) How desire, demand and supply interact