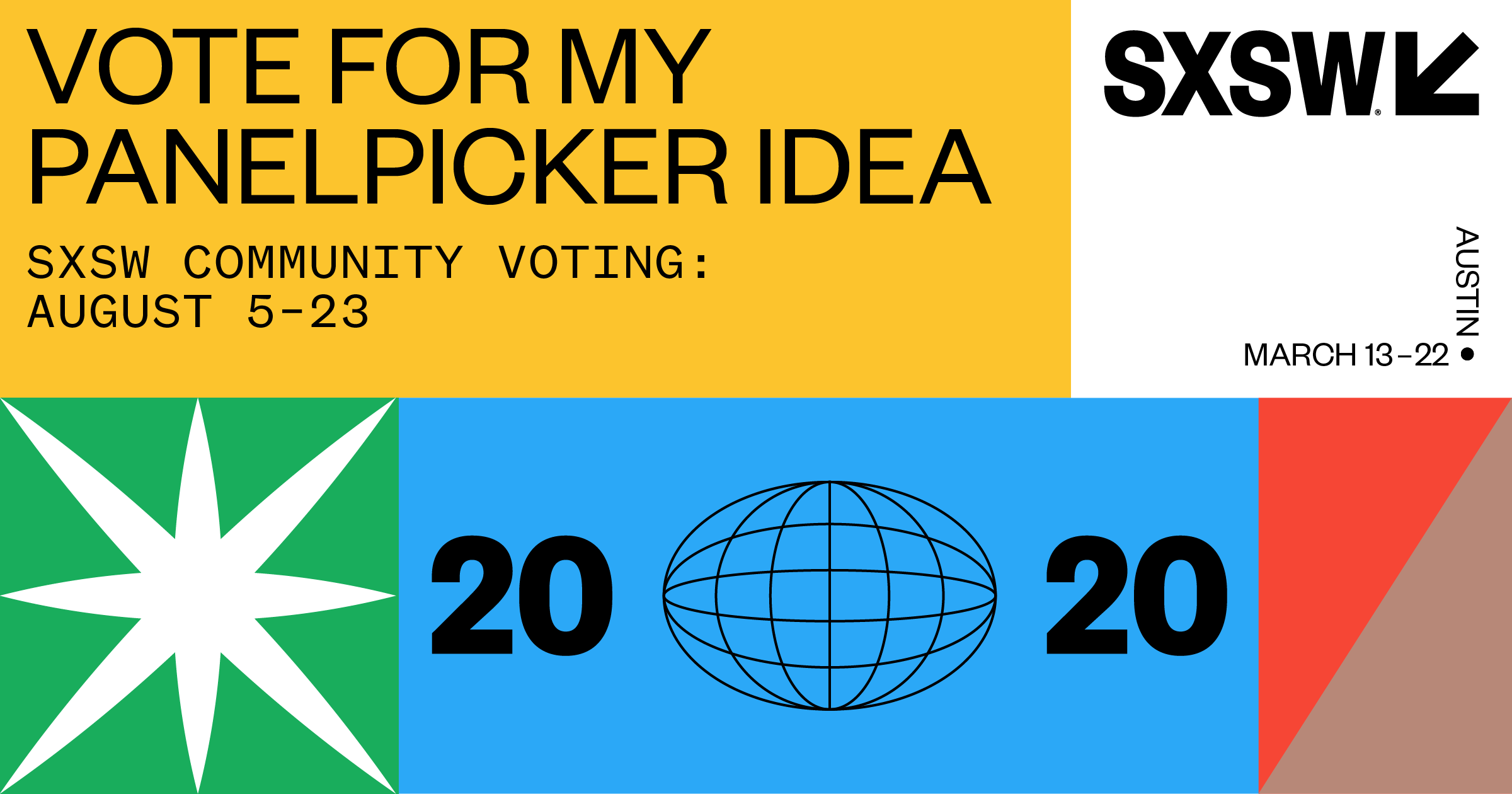 Vote for Jennifer's ideas!
Located in the creative hub of Austin, Texas (Slogan: "Keep Austin Weird!"), the South By Southwest (SXSW) festival/conference celebrates the convergence of the interactive, film, and music industries in an extreme cross-pollination  — gaining a cult following from creative professionals and tech futurists alike.
Jennifer has offered to come give two special events at SXSW 2020: A special presentation and her popular workshop. Please vote for them both before August 23, 2019!
1. Explicit Intimacy: Sex as the New Frontier in Film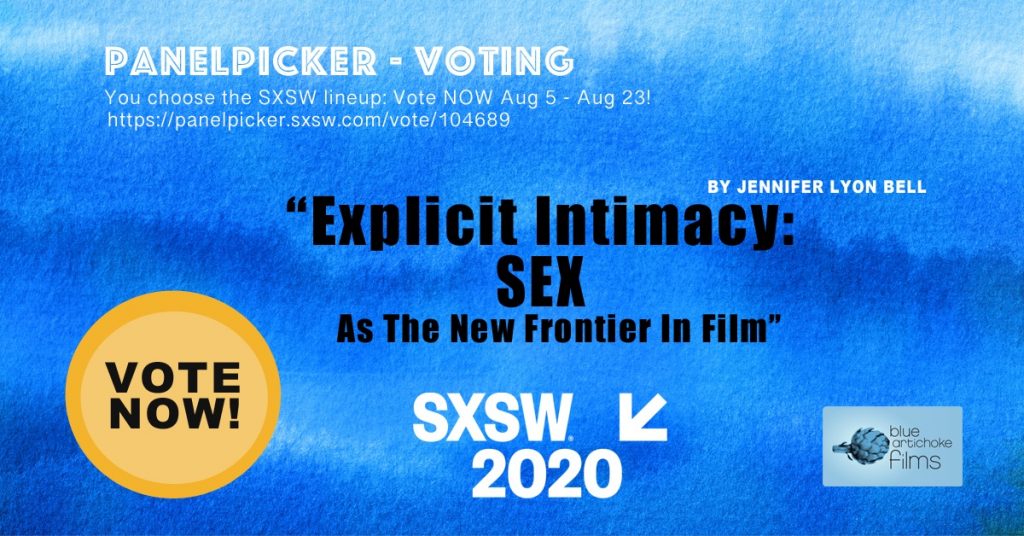 Erotic cinema, especially erotic cinema that incorporates explicit imagery into sex scenes, is nearly completely quarantined in the indie film world. For example, out of more than 8000 film festivals and screening events on FilmFreeway, only 25 mention that they accept erotic subject material. Not even half of 1%! Yet there's a lush underground of ground-breaking modern erotic film which is aesthetically challenging, full of sexual diversity, and a hugely refreshing break from the clichés of sex and gender that pervade mainstream lovescenes just as much as they pervade the "adult" industry's images. In this presentation, I screen several clips from the luminaries of this genre, and aim to highlight just what riches the festivals, video platforms, distribution channels are missing out on. Vote here for this presentation! And check out this short video made by Jennifer to illuminate exactly why embracing erotic cinema is actually important for our society:
2. From Fantasy To Film: Erotic Movie Design Workshop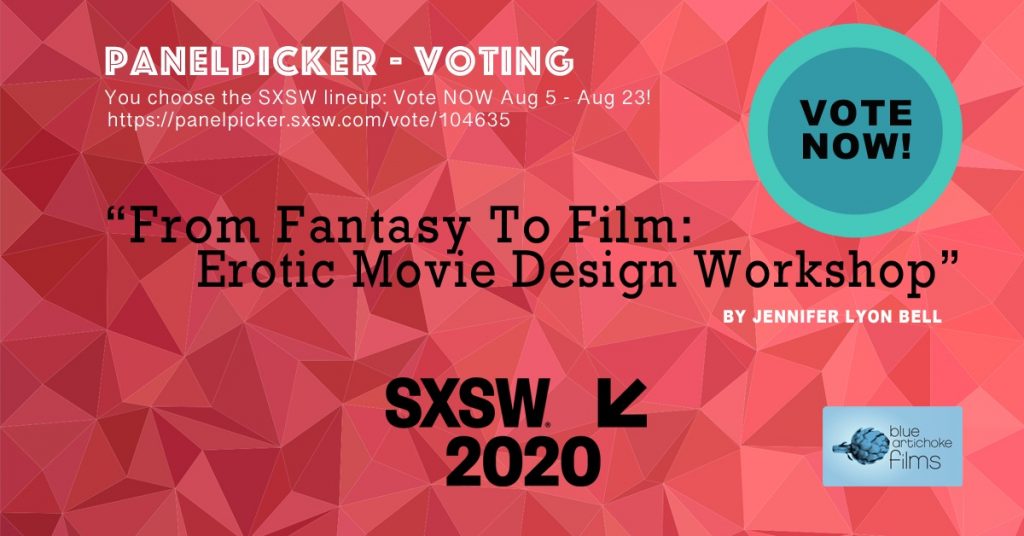 What makes a sex scene great? The best way to learn is to try and design your own. Everyone interested in cinema, from newbies through seasoned film professionals, can enjoy this intro to erotic filmmaking. In this unique workshop, Jennifer strives to create a safe, non-judgmental environment where you can explore your ideas and creativity. She gives psychology exercises to unearth your erotic imagination and help you decide what you'd personally love to see on film, no matter how soft or hard. She walks you through various erotic genres and styles to help you choose the aesthetics of how you want to express your idea. Finally, you'll walk out with your own storyboard to take home. Not only will you learn about sexual cinema, you might learn something about yourself. (Workshop, 2 hours). Vote here for the workshop!
Here's a summary video for a similar workshop Jennifer taught at the Raindance Film Festival in London — this is the kind of workshop she'd be pleased to hold at SXSW:
These two events, the workshop and the presentation, would amazing opportunities for Jennifer to evangelize for erotic filmmaking, including drawing attention to the corporate censors ship that cheats everyday people out of understanding the amazing and rich range of sexual imagery that can entertain, educate, and liberate.
SXSW partially bases their decision on how many "regular" people vote for the presentations.
Vote now! Voting open from now till August 23
Will you pretty please vote for Jennifer's two ideas?
Go to one of the events:  Explicit Sex: Intimacy As The New Frontier In Film    OR     From Fantasy To Film: Erotic Movie Design Workshop
On the left side, where it says "Cast Your Vote," pick "Vote Up"
It may ask you to create an account if you're new to the site. It's a long-running prestigious festival, so it's OK to do it.
Go back and "vote up" the other one of Jennifer's events!
If you're a SXSW lover, mark your calendars for March 2020 in Austin — fingers crossed!
Want to be a rockstar by helping us "share"?
Thanks for helping us spread the word!

1. Explicit Intimacy: Sex as the New Frontier in Film
2. From Fantasy To Film: Erotic Movie Design Workshop