What a neat idea! Friends and collaborators Belle Barbe (sex expert) and Marilyn Sonneveld (illustrator) had the idea to combine art and sex education to bring out the best of both. I must admit, I saw their "condom pin" and was immediately hooked on the concept — a creative way to normalize and beautify safer-sex choices.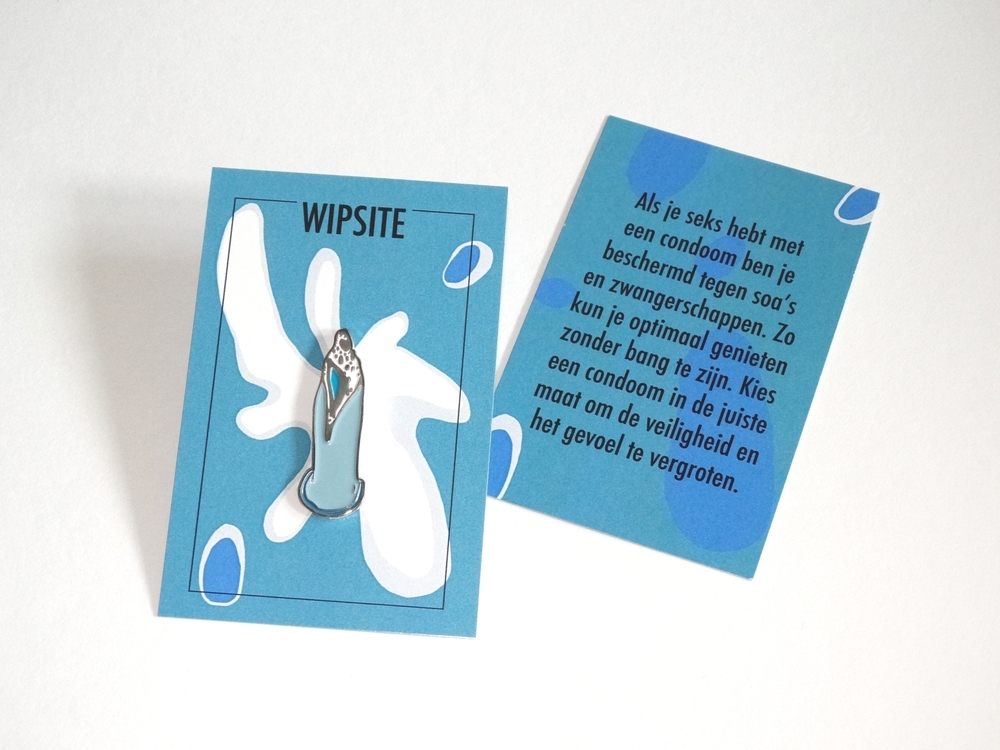 Happily, Belle and Marilyn saw that we shared a similar vision, and have invited me to come talk at their upcoming art/sex exposition. Their vision is on display in several overlapping events this November. The visual art exhibition will be held November 22-28 at WG Kunst (near Lab111 in Amsterdam), including work from Imke Ligthart, Job Taks & Caio Vita, Matteo Myderwyk, Steven van Lummel and of course founder Marilyn Sonneveld.  On November 23 there'll be a lecture by Sexologist and author Rik van Lunsen, followed by a "handjob workshop" hosted by female-friendly sex shop Mail & Female. And finally, on November 27th there will be a whole evening of sexual films, where I'll show Silver Shoes and give a talk about my attraction to erotic filmmaking and why I think alternative, ethical porn is crucial for society.
Wipsite Film Evening Of Sexual Pleasure
At Lab 111, Wipsite will host two films:
"Over The Rainbow," an uplifting  Dutch TV documentary directed by Tara Fallaux and produced by HALAL, about a woman who comes out of the closet as a lesbian very late in her life
"Silver Shoes/Undressed", our vignette where AnnaBelle Lee discovers that her delicate friend (Liandra Dahl) is hiding a secret tough masculine side under her flowered clothes.
Please stick around for the Q&A afterwards, and drinks in the bar at Lab111!