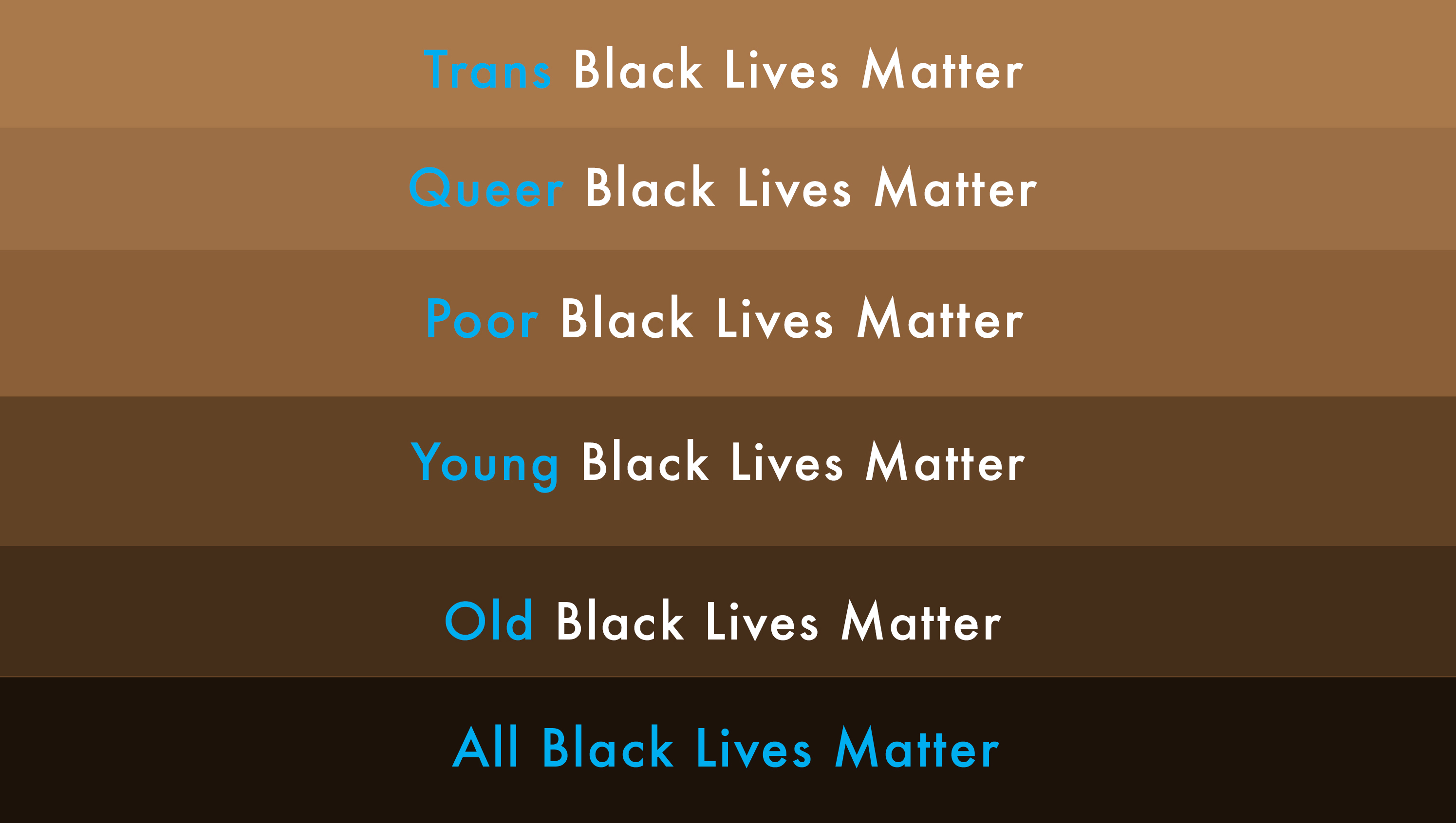 Taking responsibility for racism in porn 
A bit over a week ago, I was honored to be asked to participate in a panel discussion for the Norwegian Short Film Festival. The panel was to be called "New Wave Pornography" and was explicitly centered on ethical porn. "Alternative porn (including feminist, artistic, and/or fair trade) is a movement celebrating the diversity in gender, identity, sexuality, ethnicity, bodies, personal and artistic expressions. The open dialogue between cast and crew creates a safe space, resulting in films with authenticity, positivity and empowerment, with great emphasis on artistic vision and content. In this panel of filmmakers and experts we will explore themes around accessibility and need, in an open conversation about sex, sexuality and art." The panel would consist of myself, Bishop Black, Sadie Lune, and Michael Portnoy (the only non-porn-affiliated participant, who created this year's very interesting and sexually explicit film 'Progresssive Touch".)
It was actually the first work presentation I'd agreed to do since the pandemic lockdown, but I felt pretty comfortable as I got dressed for the Zoom call. As a filmmaker, creating more freeing representations of sexuality, dismantling the way that we as sexual people are "supposed" to act and look when being sexual, is pretty much my #1 goal and entire focus of my creative life. I'm always happy, and grateful, to have opportunities to talk about it.
The moderator started with a few gentle terminology questions, one for each of us. "What is sex-positivity?" "What is 'safe space'?"  I thought these were good questions because they'd help orient the audience to the kinds of vocabulary we use with each other.
What is ethical porn?
So the moderator turned to me. "So Jennifer, what is ethical porn? Can you tell us what that means to you?"
I briefly scanned my brain for a solid answer. This should be easy! I started by breaking down the process into the ethics of what happens before the shoot, versus on the set itself. I talked about negotiating in advance with the performers to make sure that the story and overall message of the film was something they stood behind, and that the kinds of sex we planned were things they liked doing and felt good about representing on film with this partner. Then I talked about on-set ethics — paying performers and crew fairly, safer sex, giving performers the chance to back out. And then, feeling really confident and on top of my game, I emphasized that it was important to try and complete the circles — to find out later if the audiences had actually received this 'ethical' message, and if the performers and crew had felt they were being treated ethically — because directors aren't the center of the world, they are part of an ecosystem of meaning. Or something like that. I sat back, feeling like I had done a pretty good job. The rest of the panel went just fine. We got along well and we bid the audience goodbye at the end.
This was a Thursday night.
On Friday morning, I woke up with a sick certainty.
What the hell had I remembered to say about the importance of representation?
Had I basically forgotten the #1 most important starting point of ethical pornography,  that we have the tremendous privilege– and the parallel responsibility–  to represent performers onscreen in a way that embraces and respects bodily diversity? That we have the chance to show that sexual, sexy people are not all slender, white, able-bodied, feminine cis women and masculine cis men?
Had I actually done a panel snack in the middle of #blacklivesmatter, one of the biggest political movements of my lifetime, and completely failed to take the chance to talk about the importance of race? 
For starters, I could at least have mentioned, at least in passing, that black performers have fewer job opportunities, that the storylines they are offered are frequently horrifically offensive, and that they are strongly restricted in terms of which co-performers they are allowed to perform with, simply because of race.
If I'm honest with myself, I know my failure to bring up ethical representation of black people and BIPOC is a mistake that's all too predictable that a cis white medium-sized able-bodied woman like myself would make. I forgot to talk about race because, in the white supremacist world we live in, whiteness is the default and standard that I get to live with. And that is deeply unfair to black people and BIPOC.
Racism in porn
In the framework of the current #blacklivesmatter discussion of police brutality and failure of justice, I'll admit that it feels weird to talk about something as clearly entertainment-oriented as porn as an arena in which people of color are, yet again, the focus of systemic discrimination and injustice. And yet — this discrimination and injustice have been in place, as long as porn has been around.
I remember that just a couple of years ago I was invited out to drinks with several porn performers, one of whom was a popular black performer. We got on the topic of his career in porn, and he shared with me some examples of racist porn situations just from within the last year. He told me, for example, that a white porn actress had recently refused to work with him because it would bring down her scene rate — she was concerned she would be paid less in scenes with white men if she shot with him. I was gobsmacked — what was this, freaking 1983? No, it was more than 30 years later. It was sickening, and I was chagrined that I hadn't already known.
In the last couple of weeks, I am heartened to hear that various institutions are — whether for self-serving image-burnishing, or from genuine interest in improvement — listening to the voices of black and BIPOC performers. This is a good thing, especially if it sticks.
In Tracy Clark-Flory's excellent piece last week in Jezebel "'Why Is a White Woman Worth So Much More?': Inside the Porn Industry's Overdue Reckoning," she interviews a variety of black porn performers (including Ana Foxxx, Mickey Mod, Lotus Lain, Isaiah Maxwell, and Ashley Aleigh) who share the same sorts of blazingly racist stories that I heard a few years ago over drinks. Noting that Lasha Lane and Kristi Maxx start by pointing out the dearth of roles for black women specifically, Clark-Flory interviews Kira Noir and an anonymous talent agent confirm the the "First IR [interracial]" system in place, a racist/sexist "racial purity" auction in which white female performers hold off on doing their first scene with a black performer so they can auction it off for the highest price. Despite production company claims that this is simply part of a general porn system that prizes first experiences of all types (first anal scene, etc.), the racism lies in the fact that white men and black women are both not admitted into the "First IR" system — it's a "laughable" idea.  Clark-Flory delves into the work of black scholar and associate professor Mireille Miller-Young and her voluminous research about the porn industry, and Miller-Young confirms that the pay disparity for black performers is striking — per scene, they make half to three-quarters of what white performers make. It's straightforward racial discrimination with no end in sight.
Rolling Stone also published a recent piece about racism's systemic porn problem by EJ Dickson, "Racism in Porn Industry Under Scrutiny Amid Nationwide Protests."  Interviews with black performers Demi Sutra and others echo similar stories as those in Clark-Flory's piece, with similar tales of how black performers'; individual performances are often titled using catchphrases and movie titles that the performer finds highly offensive, and in some cases, actively tried to block. Ana Foxxx tells Dickson (a story later echoed in Clark-Flory's piece) that she once did an anal scene for the director Jules Jordan that later went on to appear online as part of a compilation called Black Facials Matter, a belittling joke about the #blacklivesmatter justice movement. Not only did the title make literally no sense (it was an anal scene!) but her protest went unheeded. Only upon a second complaint did he take action, although it was too late to fix the various tube sites posting illegal versions with the old name. In short, the offensive title/description problem is so common, it seems, that many performers cannot afford to fight it. And yet, as we all know, words matter. A lot.
Changes: Real or window-dressing?
But, whether through a hypocritical 'submission' to public pressure, or through a gradual recognition of the genuine importance of fixing systemic racism in the porn industry, there have been a handful of genuine changes in the last few weeks. 
To start, various "town hall meetings" have cropped up to let performers of color speak their minds about the industry's pervasive problems. First the Adult Performers Actors Guild (APAG) hosted a Zoom town hall (although, if I understand correctly, it was an all-white panel chaired by black performer India Morel), then XBIZ (a major porn industry trade organization)  hosted a formal meeting "Race In Adult: An Open Conversation" to discuss "racism on both sides of the camera" with 12 well-known Black and POC performers and directors. The XBIZ panel was led by Lotus Lain, Mickey Mod, and Shine Louise Houston, joined by  performer-directors Ricky Johnson and Lexington Steele, and by performers Natassia Dreams, Ana Foxxx, Wolf Hudson, Isiah Maxwell, Kira Noir, Misty Stone and Sean Zevran. Though the live-streamed panel has not yet been made public, XBIZ wrote up the results in an article "Race in Porn: Here's What Needs to Change," ending with a list of suggested changes. The list was pretty cool, from a request for "Paid diversity consultants at every company," to restrictions on offensive racialized language, to broader suggestions about increasing BIPOC presence both in front of the camera ("through an industry-funded career pipeline") as well as behind the scenes to represent BIPOC more completely on the staff of porn companies. (See the XBIZ full list here).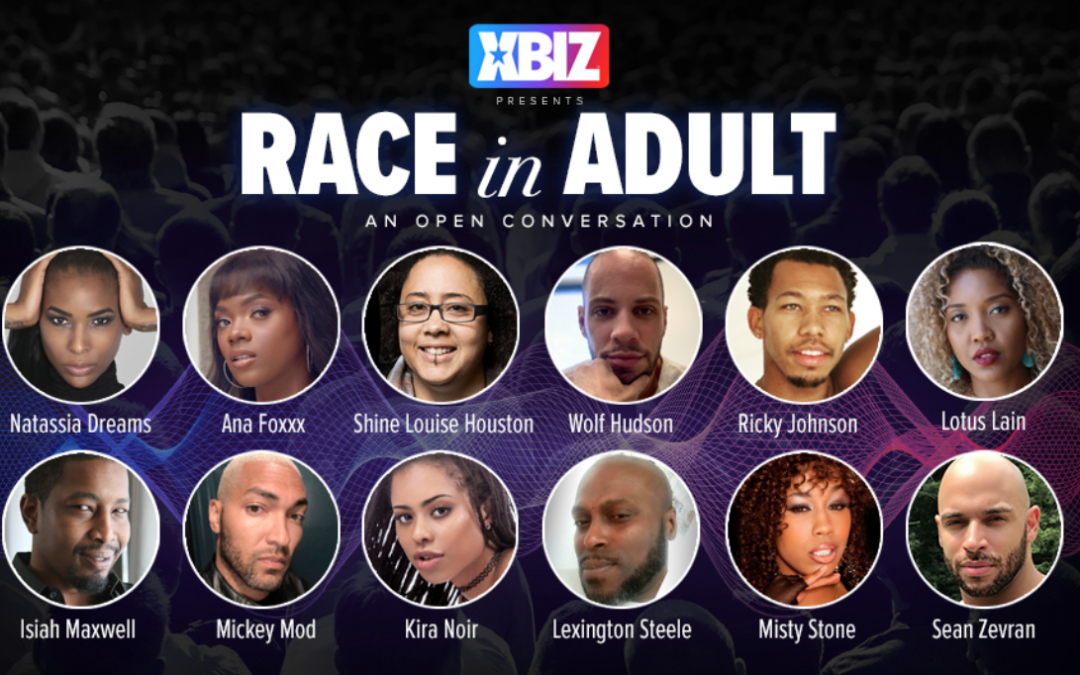 And then, slightly beyond the realm of simply listening to BIPOC, small changes started. At the beginning of June, the other major industry trade organization, AVN, made a pretty striking announcement. They vowed to "do better," starting with eliminating the terms "IR" and "Interracial" from its news coverage online and in its print publications, saying "These are terms that should have been jettisoned long ago." Moreover, with regard to their annual Awards show, referred to as the "Oscars of porn," AVN is now eliminating all "interracial" and "ethnic" categories from the Awards. It's appalling that AVN has taken decades to take these simple first steps, but given how long these terms have been in play, and given AVN's stature in the industry, it's a big deal — and a step in the right direction.
Then, several hours after XBIZ's virtual Town Hall, actual action started. A group of talent agencies issued an "extraordinarily rare joint statement" (according to XBIZ)  pledging to end talent rate disparities, among other points of action. Fifteen porn talent agencies stated "We acknowledge our systemic complicity and participation," and vowed "to implement a united policy regarding Talent Rate disparity associated with any Talent receiving a higher or lower rate of pay, due to the color of a person's skin, race, ethnicity, religion or creed." 
All of this may be too little, too late for black and BIPOC performers who have put up with blatant racism for their entire careers. Not to mention for trans black/BIPOC performers, who experience especially brutal racism in the industry as well as outside of it. But it's a start.
Update: BIPOC performers need a voice
Update June 26, 2020: AVN's terminology and awards changes, while probably well-meant, were apparently not developed in collaboration with actual BIPOC performers — and those performers want to be heard. The new BIPOC Adult Industry Collective (BIPOC-AIC)  developed and released a new set of objectives and suggested reparations as "as the industry begins the process of correcting harms caused by systemic racism." In one important criticism, BIPOC performers are concerned that changing and eliminating terms may mean that search engines rate such searches differently, making BIPOC performer work harder to find — and paradoxically leading to the possible deletion of BIPOC from nominations and awards altogether. Which would be worsening the problem. It's a good reminder that solutions to racist practices are best not imposed, but created in collaboration with the communities most affected.
Want to help?
Support film production companies who treat their black/BIPOC performers well, according to performers themselves.  There are lots, but Pink & White Productions/PinkLabel.tv has  a great track record, hires lots of black/BIPOC performers (including trans performers), and is actually run by a black/BIPOC team.
Helping performers of color: If there are black/BIPOC performers whose work you like, seek them out on Clips4sale, Patreon, and OnlyFans and pay for their work.

Refuse to watch (or, god forbid, to click through on ads) for pirated porn that uses offensive racialized language and stories. (Honestly, you really shouldn't support pirated porn at all, ever, because it's outright stealing  — but it's especially important here.)

Signal-boost social media influencers, writers, and activists who you think are doing a good job around racism, whether related to the porn industry or any aspect of institutionalized racism

Write angry emails to protest mistreatment that you see, whether in films or in marketing, by racist production companies prioritizing profits over decency

Tweet your support:   #blacklivesmatter  #blm    #endracism   #saytheirnames   #decolonize    #racialjustice