Adorn premiere at London Porn Film Festival
Please join us for a premiere screening of Jennifer Lyon Bell's new film Adorn (2018, Blue Artichoke Films) at the London Porn Film Festival.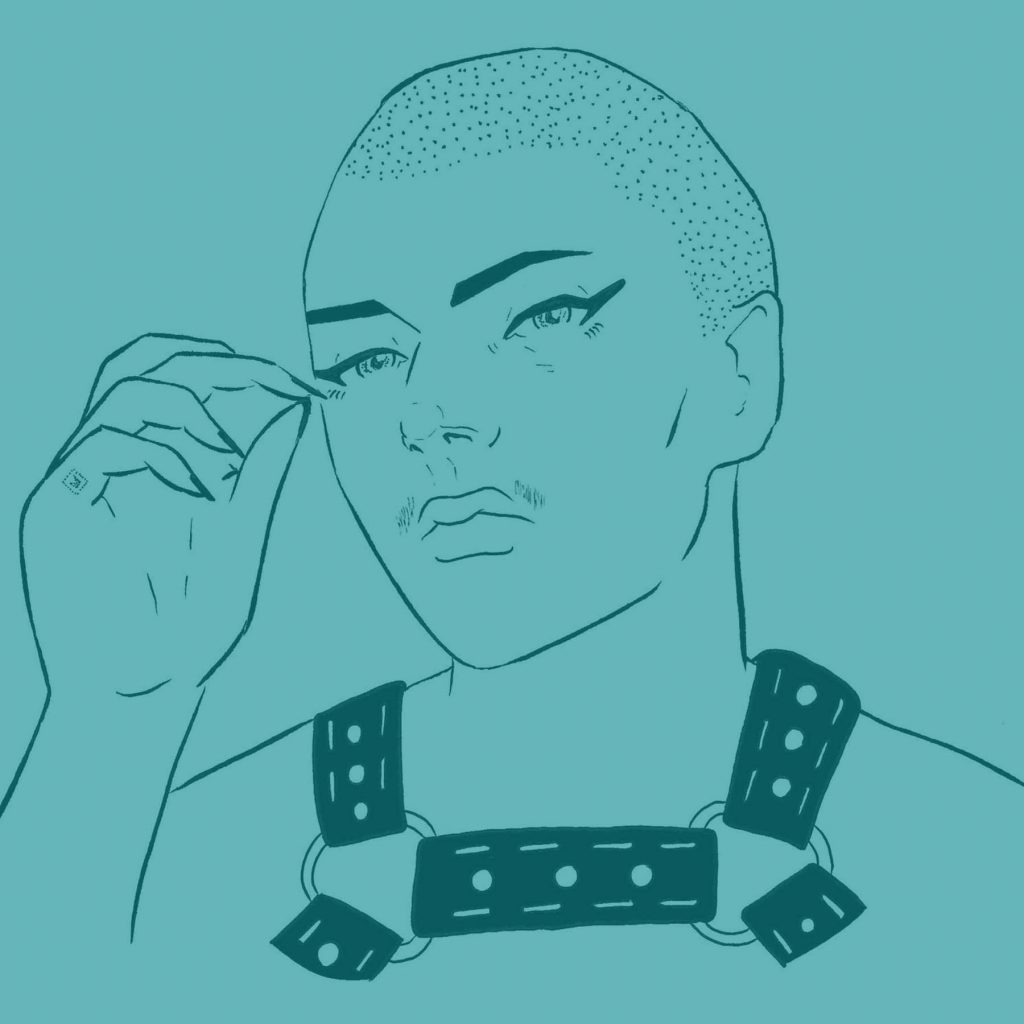 The story: Adorn is a music-driven experimental erotic game. Sadie and Parker face each other naked; by the end they are mostly clothed and utterly exhausted. What's in between is unique and completely improvised by the performers themselves. Restrained by the rules of their game, they create a love scene in reverse. Full of music by acclaimed queer folk-pop songwriter Zoe Boekbinder. Adorn challenges a traditional heteronormative approach to sex. For Sadie and Parker, navigating their new language of restraint, touch, and creative movement, all erotic connection is possible and nothing is assumed. Only desire and mutual trust guide them.
See the racy Adorn trailer here!
Featuring Sadie Lune and Parker Marx in their first-ever time on screen together.
Adorn in short film program "Yoghurt"
Adorn screens with 6 other short films in the "Yoghurt" short film program: "With a (soft) focus on the male body and gay desire, these glitchy, surreal and intelligent films give the viewer a nod and a wink before inviting them into a plush new world."
Lamento della ninfa, dir. Matock – France
Lemon Taste, dir. Nicky Miller – Germany
Pink Pink, dir. Youssef – Switzerland
J'avel, dir. Youssef – London
The dream of the girl diver, dir. Samuel Bester – France
Dear Babe, dir. Ethan Folk and Ty Wardwell – Germany
Adorn, dir. Jennifer Lyon Bell – Netherlands
London Porn Film Festival
The London Porn Film Festival's Mission: "We value porn as an art form that is able to question and challenge the power structures that limit our sexual expression. Radical queer porn has not settled as an art form – it straddles the borders of visual art, performance art, erotica, political activism and many other genres – making it a unique vehicle for presenting new and radical ideas of sexuality. Beyond that, it can influence and re-shape our notions of politics and society. London Porn Film Festival exists as a place to re-learn our notion of porn; to explore, re-imagine, embrace and re-consider the boundaries of filmmaking itself – where sex and filmmaking meet without borders."
Time & place
Date: Friday, April 26, 2019 – 1:00 PM
The Horse Hospital
Colonnade, Bloomsbury
London WC1N 1JD
United Kingdom
Tickets
London Porn Film Festival individual tickets
More information
Watch Adorn exclusively on the Blue Artichoke Films site now
…Update: Now, this is a laurel!
We just received the official London Porn Film Festival laurel from the staff. Normally laurels are, well, kind of basic. This one is a true work of art. Check it out!