We are proud to have the Vienna Porn Film Festival hosting the Austrian premiere of our newest short film,  Adorn.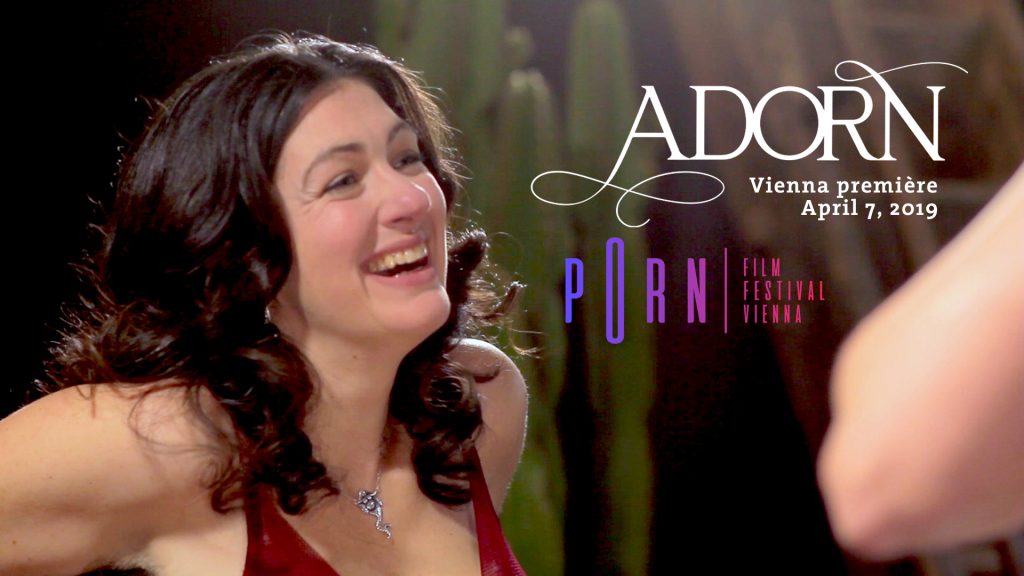 The story:  Adorn is an experimental erotic game. Sadie and Parker face each other naked. By the end, they are mostly clothed and utterly exhausted. What's in between is unique and completely improvised by the performers themselves. Restrained by the rules of their game, they create a love scene in reverse. With music by acclaimed folk-pop songwriter Zoe Boekbinder.
See the Adorn trailer here.
Adorn screens in a double feature at Porn Film Festival Vienna with The Naked Feminist , a porn-positive documentary addressing the myths surrounding women in the US-American porn industry, challenging preconceived notions of control, pleasure and exploitation. Starring classic porn directors and stars Marilyn Chambers, Veronica Hart, Nina Hartley, Annie Sprinkle, and Candida Royalle.
The Vienna Porn Film Festival
The Vienna Porn Film Festival's challenging objective is "to showcase and celebrate the colorful diversity of porn, and stimulate an open, societal debate. Its mission is to bring a genre back into the public sphere of the cinema that is usually locked away in private quarters. Its prime directive is to present the creativity and political possibilities of a defining (yet always hidden) part of society."
Time & place
Date: Sunday April 7 14/00
Location: Schikaneder Kino, Margaretenstraße 24, A – 1040 Vienna
Tickets
Tickets for sale from March 29, 2019.
Additional information
Watch Adorn exclusively here on the Blue Artichoke Films website!