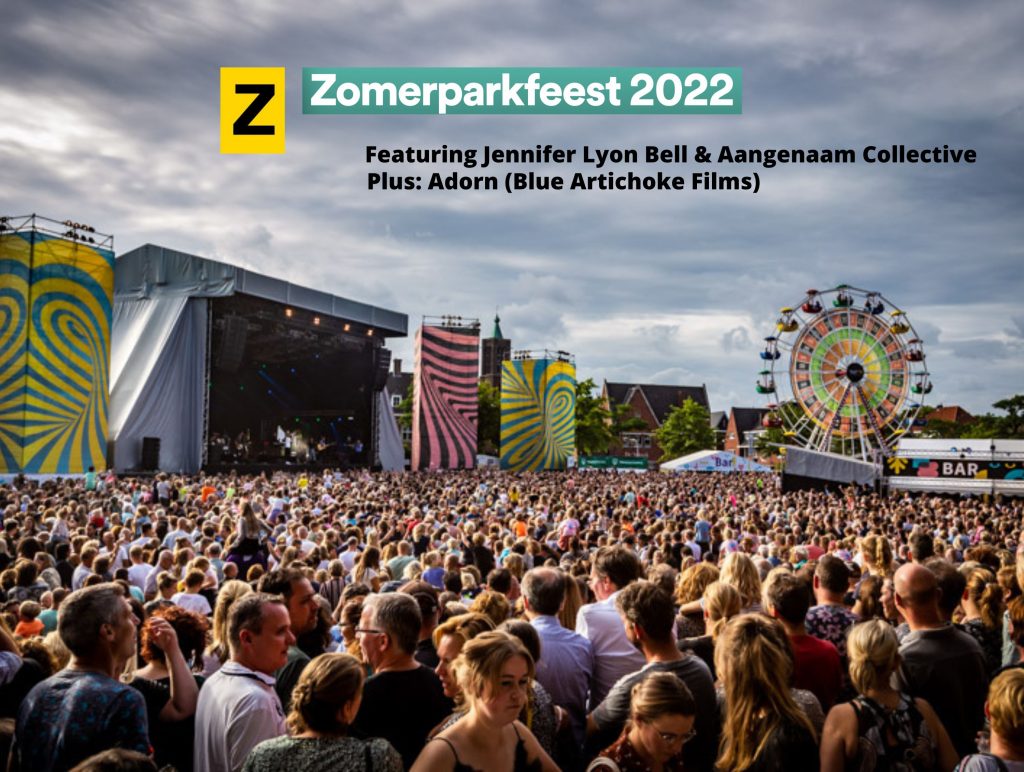 Zomerparkfeest 2022
Come join us  in Venlo during Zomerparkfeest 2022 in Venlo, Netherlands for 4 days of free music performances, theater, film, and more.
Jennifer will be performing on Friday August 28 with Aangenaam Collective from 19.30-21.00, chatting and showing Adorn,  and will hang out at the festival all evening. Come say hi or ask  your questions!
More details about the event on the Blue Artichoke Events page.