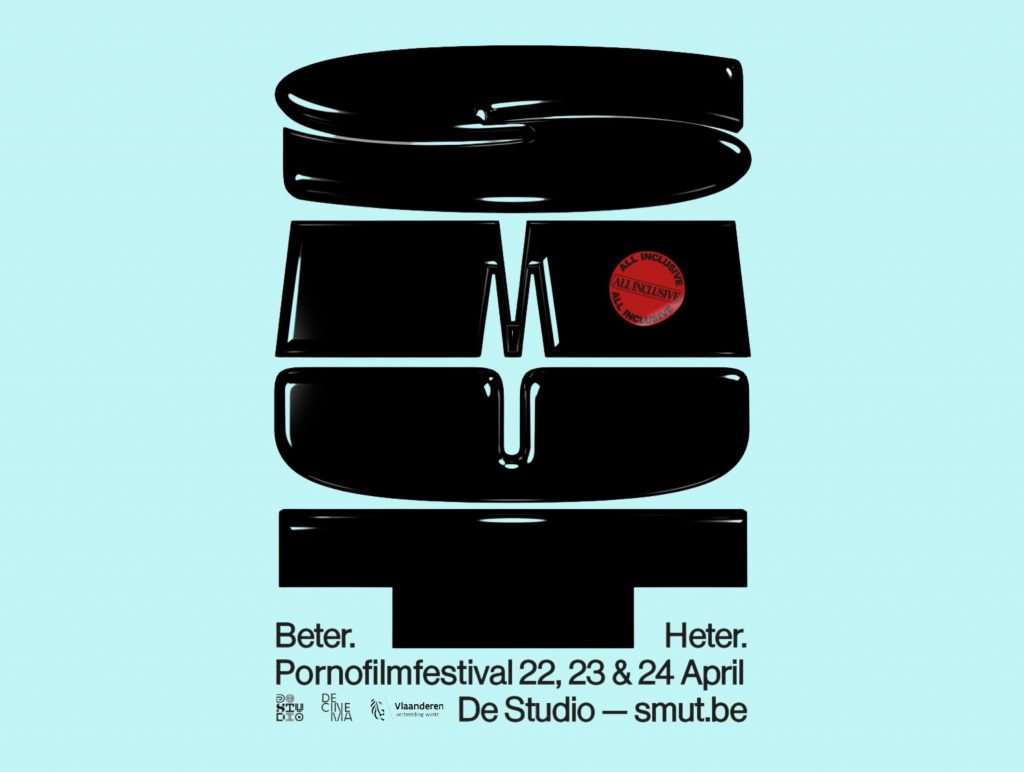 SMUT Pornofilmfestival in Antwerp
This new European porn film festival features a "voluptuous yet trendsetting" program of short films, sexy features, documentaries, talks and nightlife. Jennifer speaks on "Beyond The Binary" panel and premieres her film Adorn for the first time in Belgium.
SMUT dates
SMUT will take place at De Studio in Antwerp from Friday, April 22 2022  up to and including Sunday, April 24 2022.
Jennifer and friends at SMUT
Come hang out with Jennifer, some of the Adorn crew, and by complete coincidence, featured speakersBishop Black and Kali Sudhra. They will be speaking about their work, but also happen to be  the stars of Blue Artichoke Films' most recent erotic film game, Wild Card!
Details on SMUT
Visit our Events page for all the English-language details on Antwerp's SMUT Pornofilmfestival!