Mums Make Porn – the TV series
Mums Make Porn is an international TV series that started in the UK. Now wildly popular, other countries want to make one too – and Denmark is one of the very first.
Mums Make Porn is described as:
"A bold and unique three-or four-part series which follows a handful of ordinary mums as they confront the impact of easily accessible porn on their kids and shine a light on the issues relating to young people's attitude toward sex today. Combining focused journalism with warm and mischievous entertainment, the mums explore the world of modern pornography to produce their own short porn film."
The idea is to encourage the mums to take a porn-positive approach to creating a more sex-positive, ethical, and arousing alternative of their own.
In Denmark it will be called "Mor Laver Porno" and is being produced by Nordisk Film TV, one of Denmark's largest production companies and in fact the fourth-oldest film studio in the world.
Jennifer to star in multiple episodes
I was contacted by the Danish producers because they liked my work as an erotic filmmaker. They asked if I'd be willing to educate the mums about the existence of feminist pornography, invite the mums to my set to observe the ethical filmmaking process in action, and maybe even help them organize their thoughts towards making a short porn film of their own. When they learned that I regularly teach an erotic filmmaking workshop, "From Fantasy To Film: Design Your Own Erotic Film," they were overjoyed and asked if I could teach it to the mums.
So we agreed that I'd host them on my set, let them ask questions of myself and our stars Kali Sudhra and Bishop Black, and then bring them the next day to a workshop space where I would use my "From Fantasy To Film: Design Your Own Erotic Film" techniques. I would show them a wide variety of film clips from erotic/porn filmmakers, encourage them to draw and paint their ideas, educate them about fantasies and fetishes they might enjoy, and help them try to come together on one concept they could call be excited about. Then, after they had finished writing and directing their own porn film, I would come to Copenhagen for the film's premiere and share with them my true thoughts.
Watching Jennifer's filmmaking process
I planned the shoot for Amsterdam center, so I could work with all my favorite local crew. We brought in Kali and Bishop from Berlin, and found an amazing location with plenty of room for the shoot and for hosting our cast, crew, the mums, and the Danish TV crew.
I selected a game film concept for our shoot, since I had created a game for Adorn and it has been such a crowd-pleaser. But this time, with Kali and Bishop, we would create a totally different game. We would create custom playing cards, each with the name of nonsexual body parts on them, like "elbow" and "eyelashes," and hide them around the set. Then Kali and Bishop would improvise. They would find a card together, improvise fun things to do to or with that body part, until they felt ready to move on and pick a new card. They could go (nearly) anywhere on the set to enjoy themselves.
Our crew's experience with the mums fabulous.  We set up a special viewing area for the mums in the room downstairs, with a live video feed, so they could discuss freely what they were seeing. I carefully educated the mums about how to be respectful and careful of  Kali and Bishop before and after the shoot, and the mums happily obliged (whew!). They were very interested in the entire process and in Kali's and Bishop's perspective. They asked lots of questions.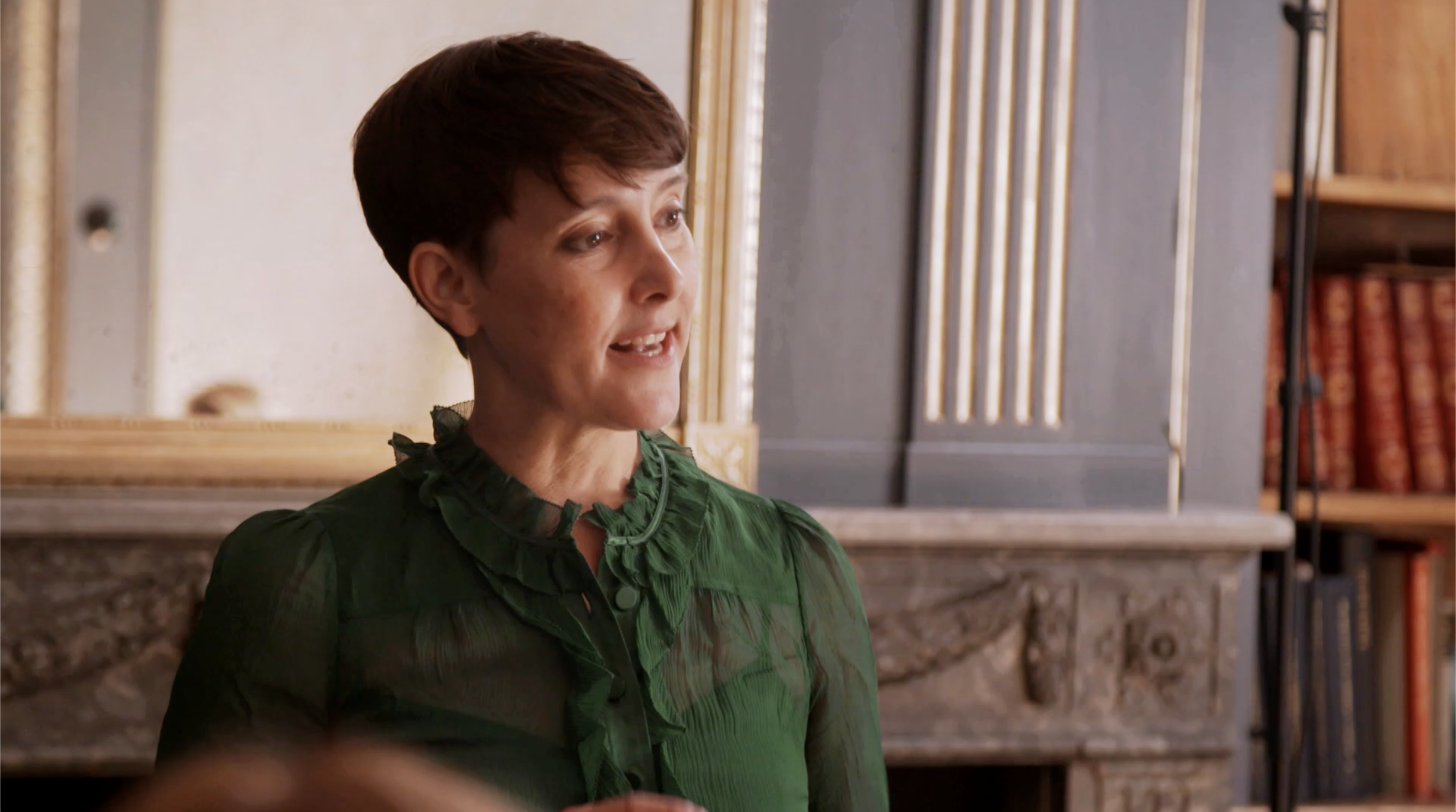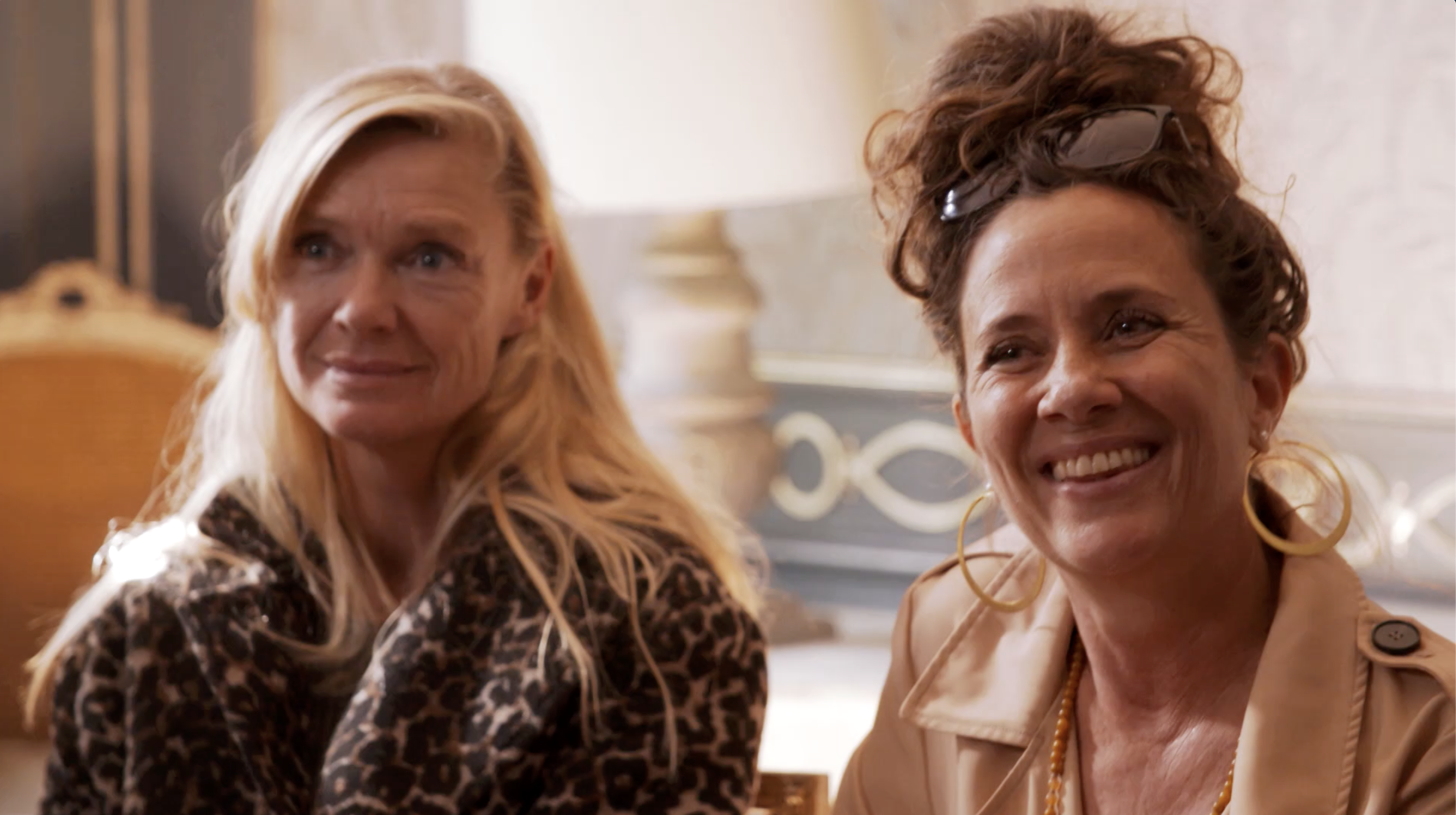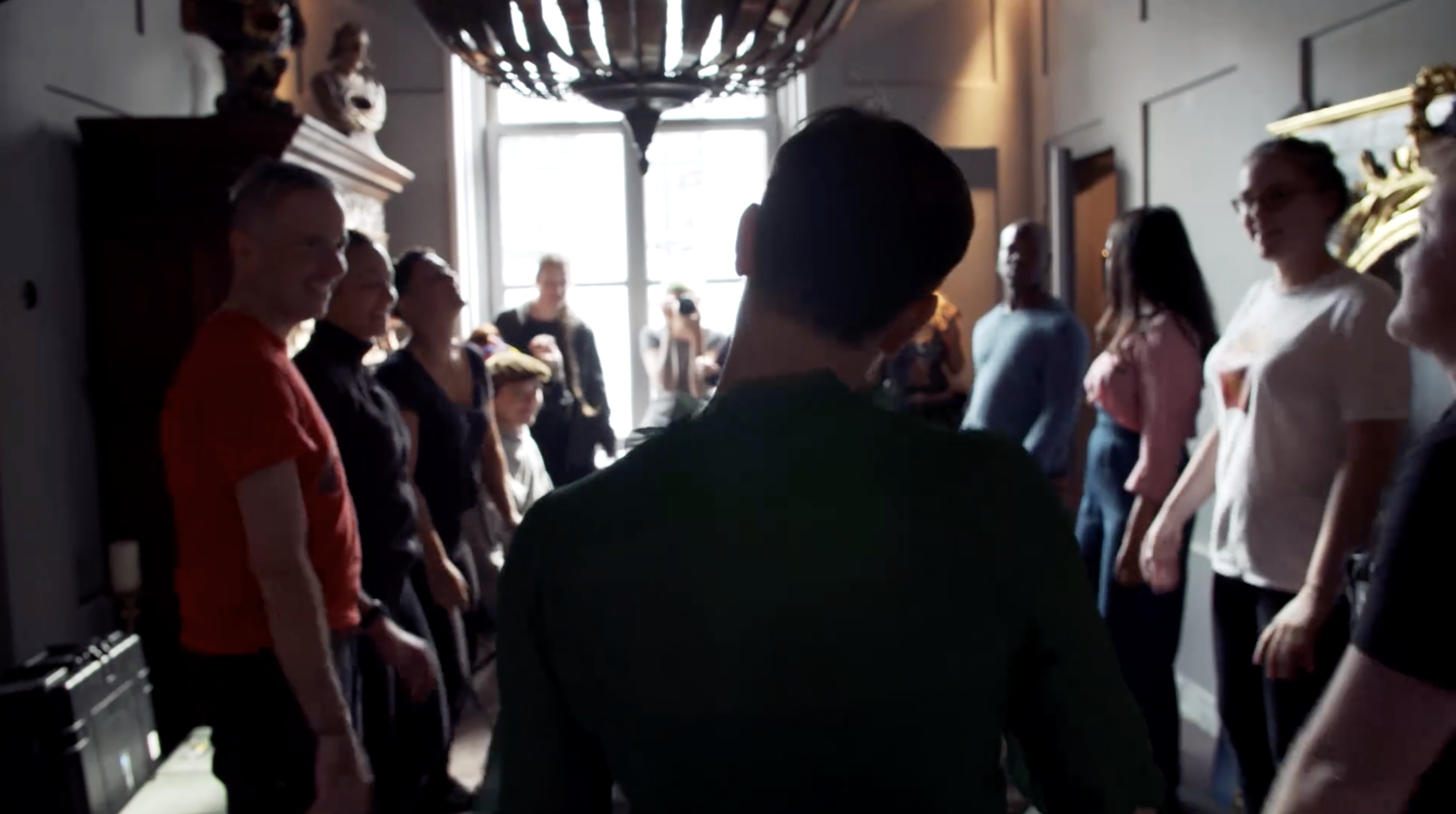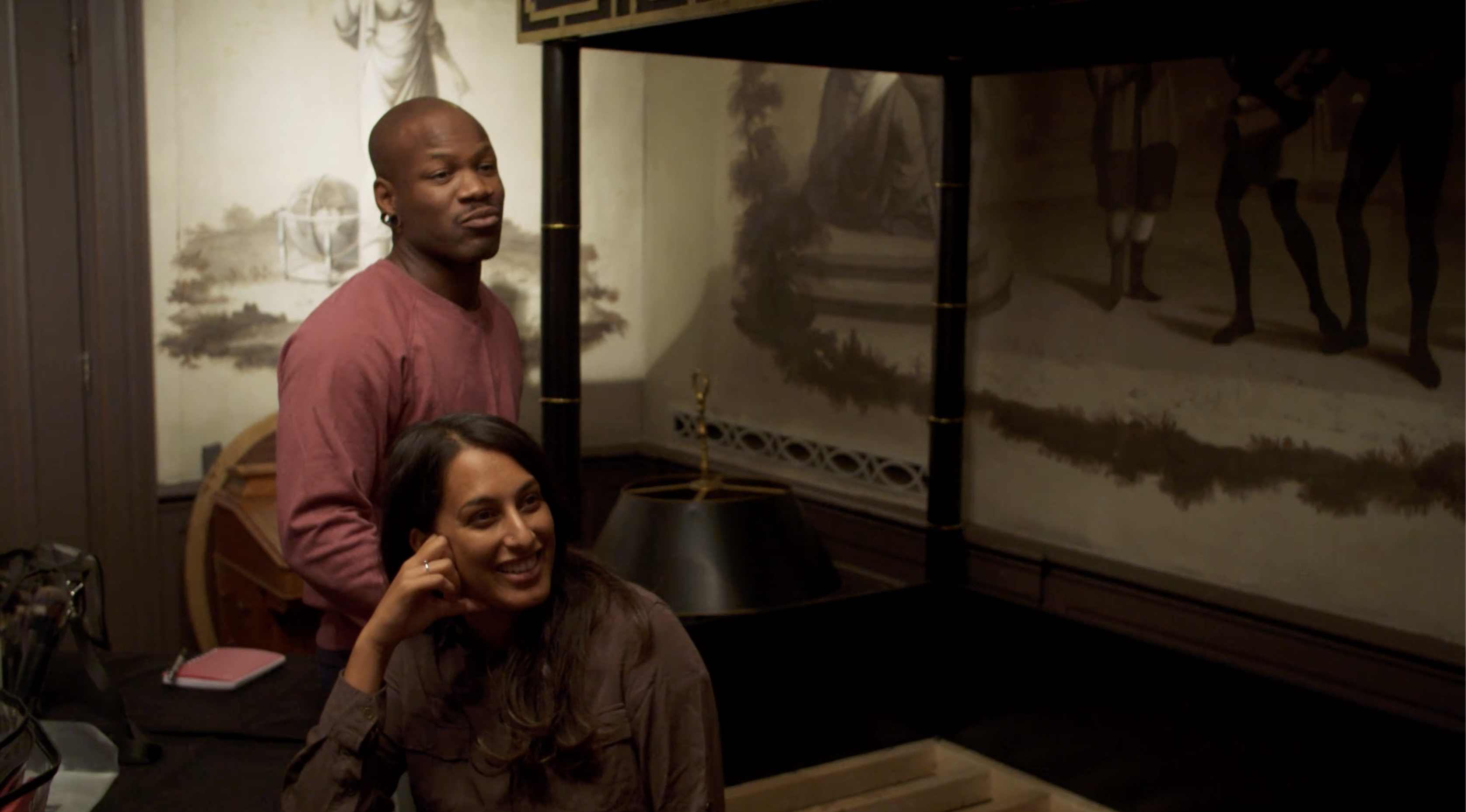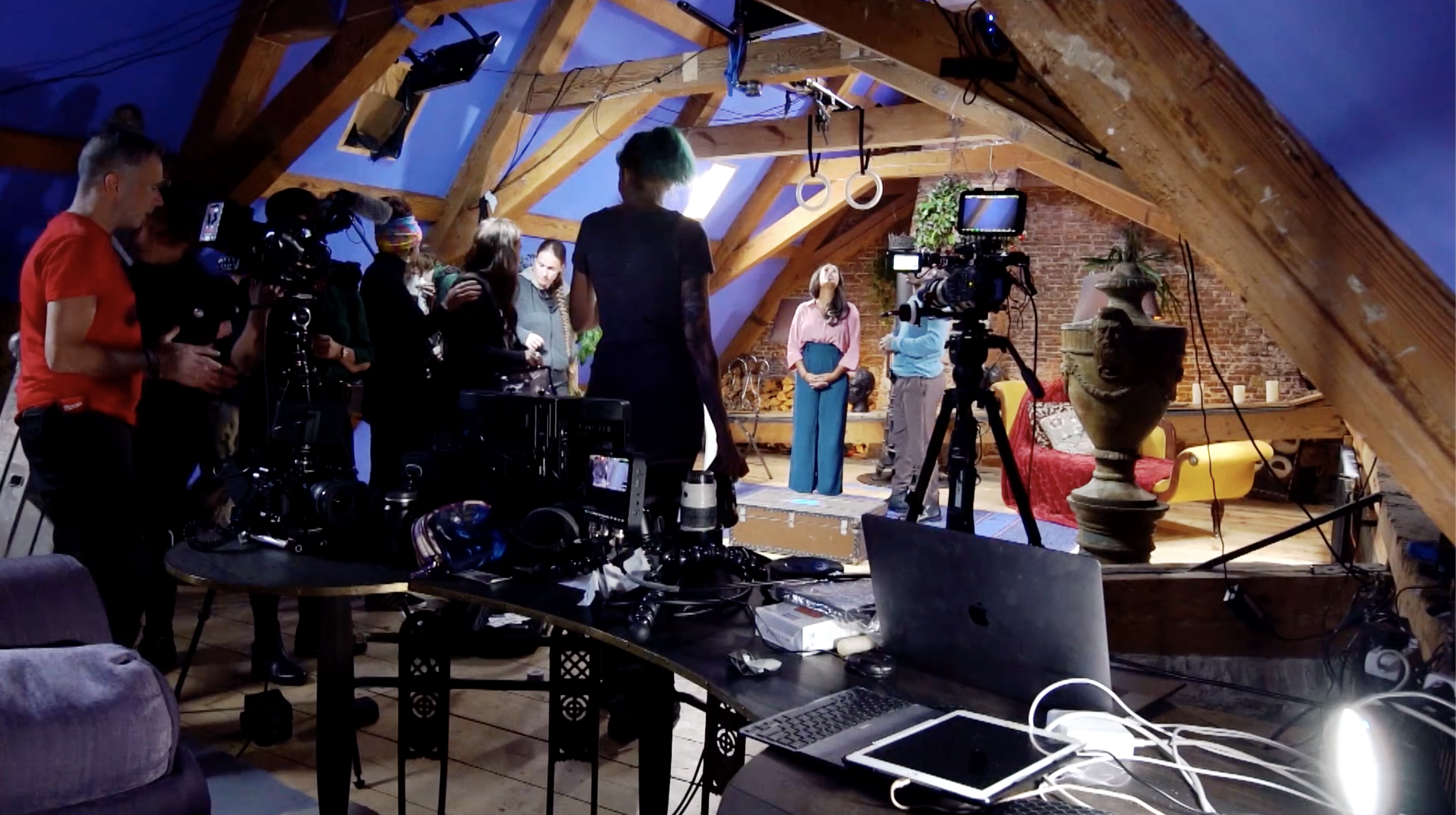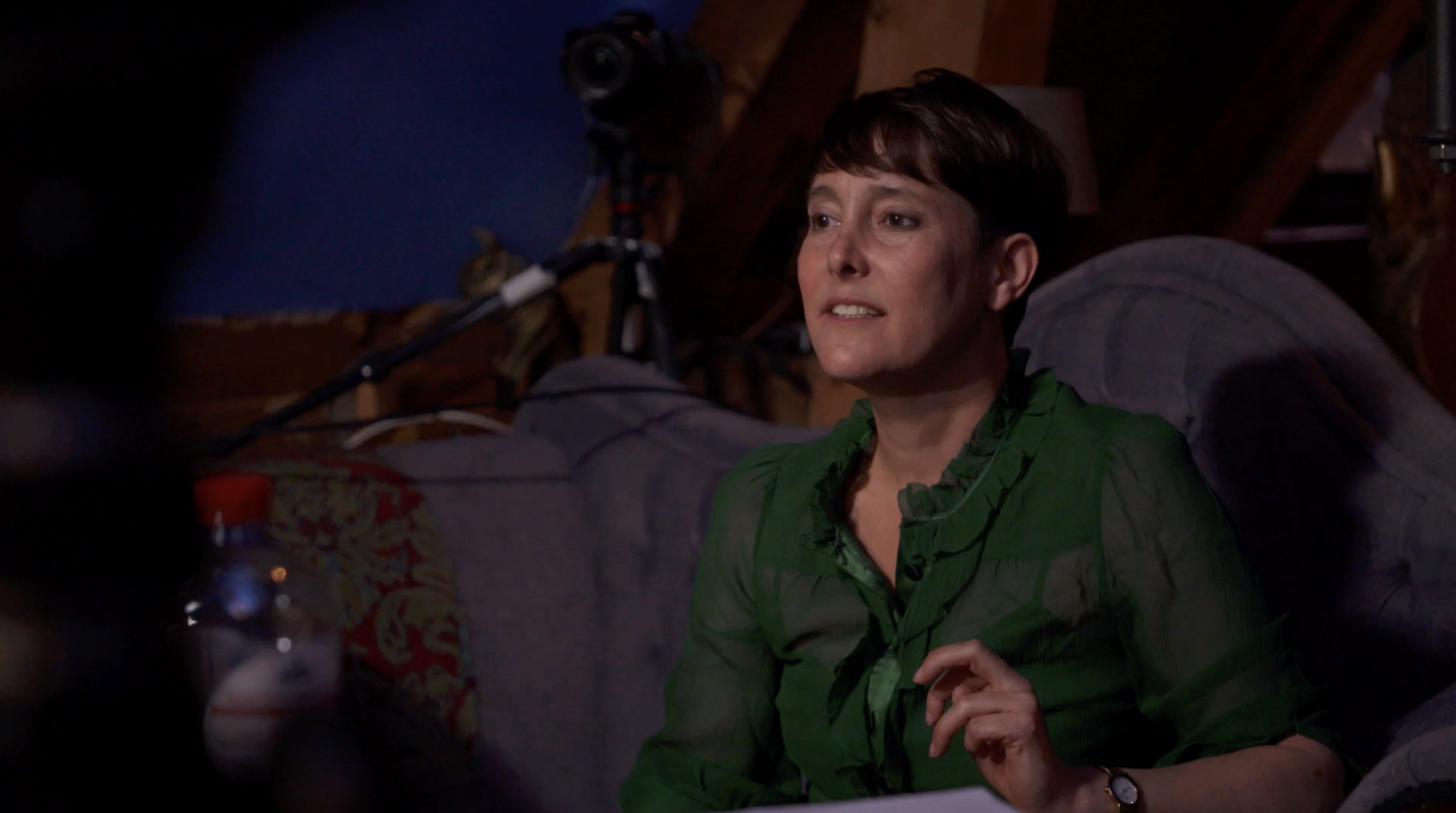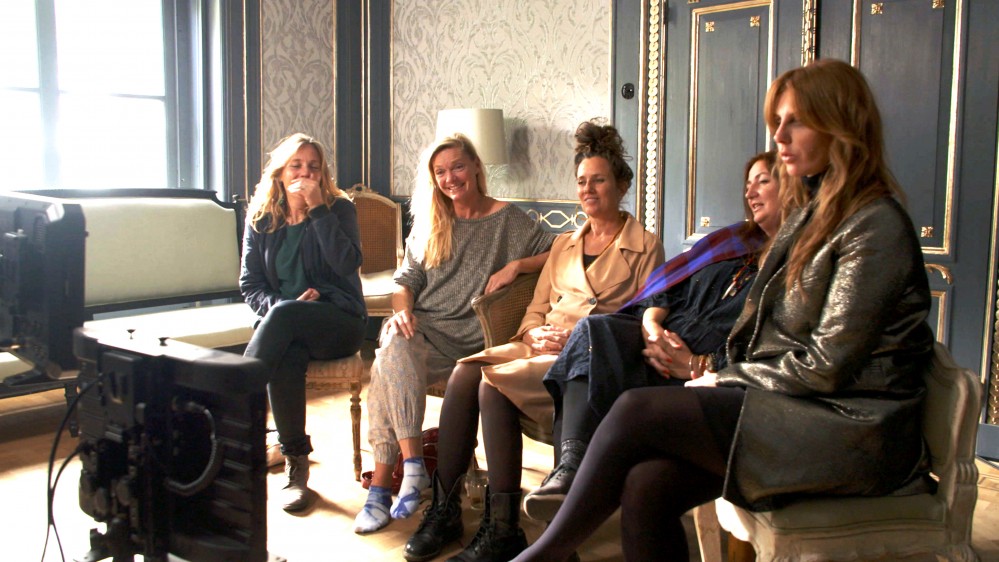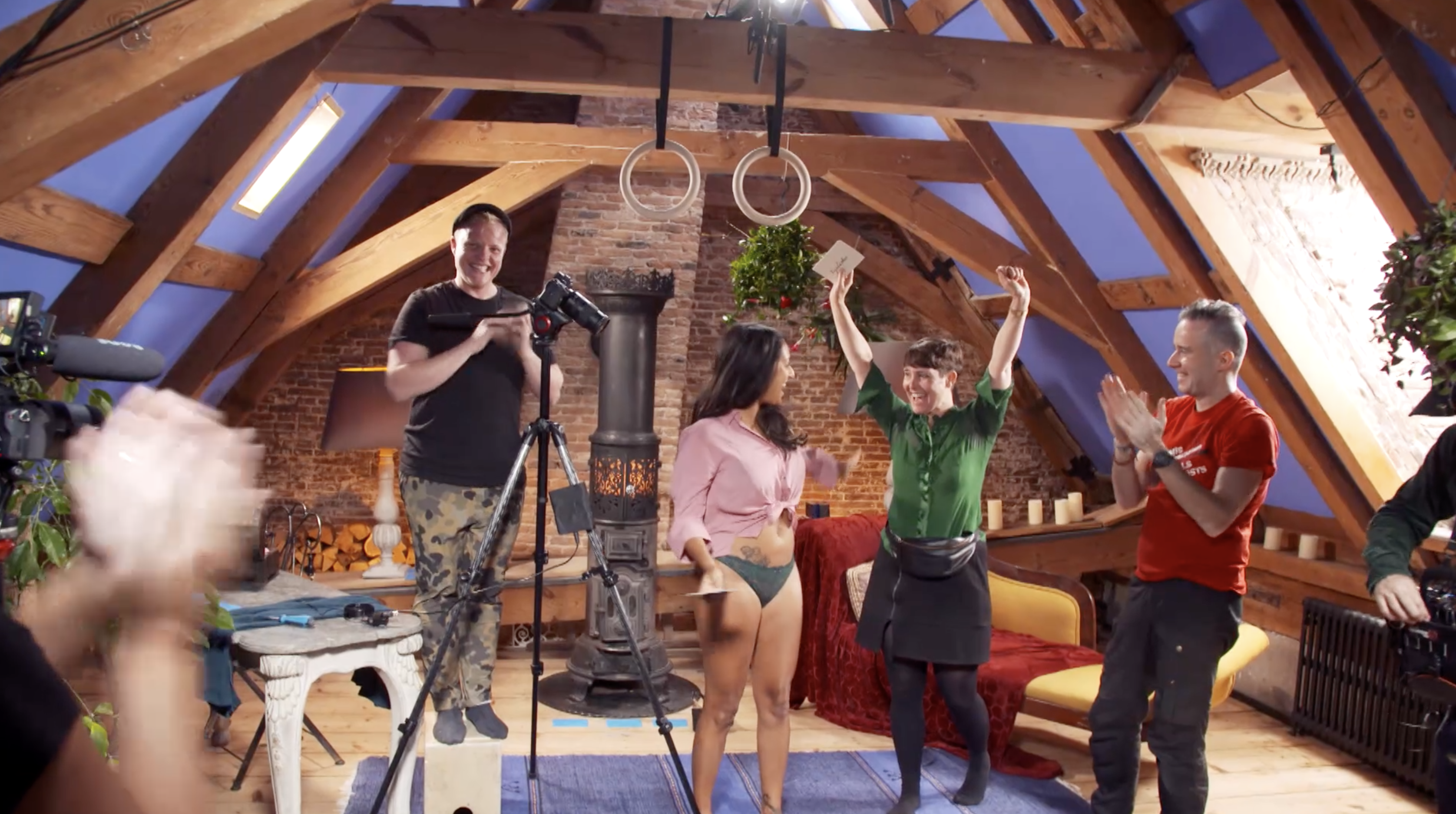 Learning from Jennifer's "From Fantasy To Film" workshop
The workshop was equally fun. They bravely shared their secret desires with me and each other, did their very best to creatively execute images and storyboards to discuss together, and debated how to pick a concept that would make them all happy.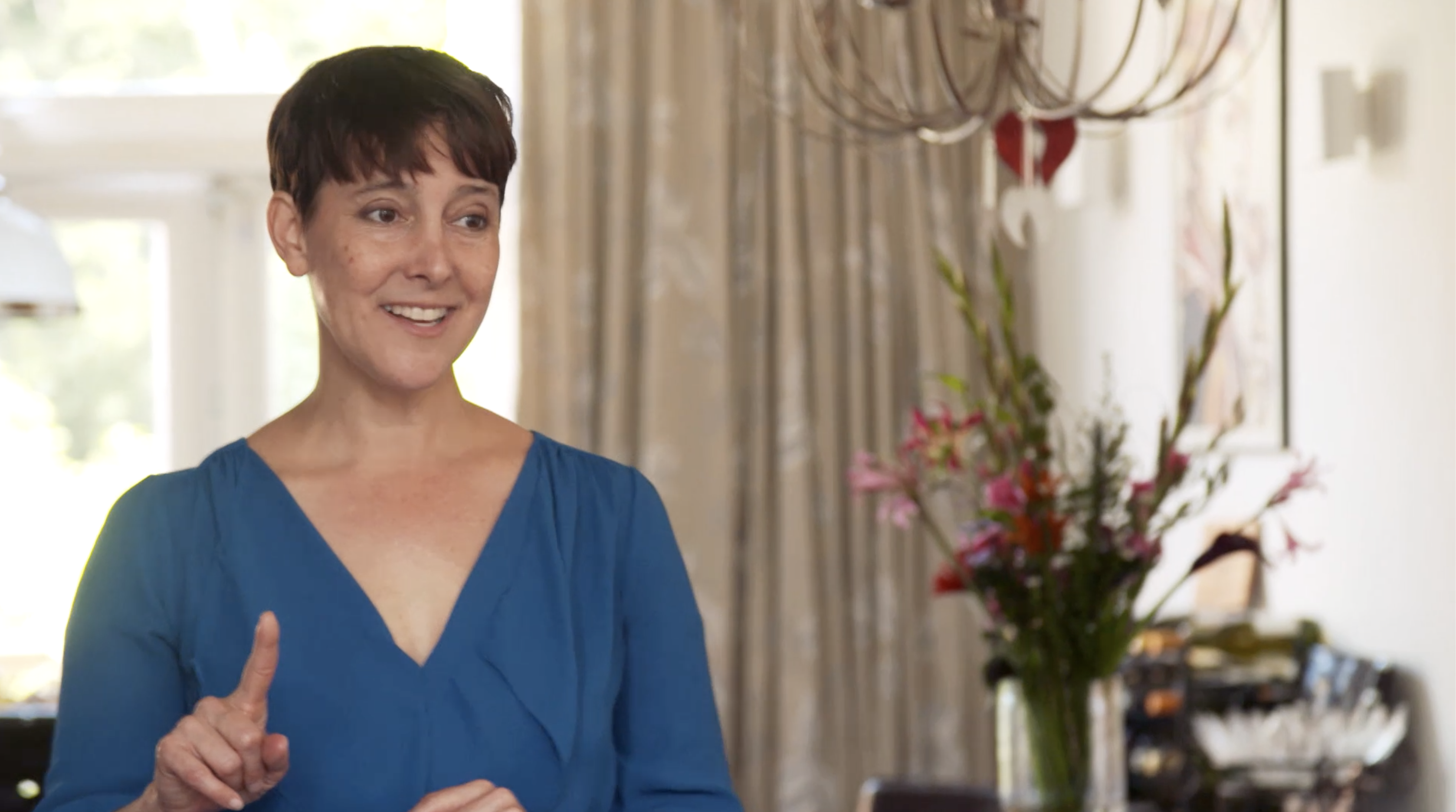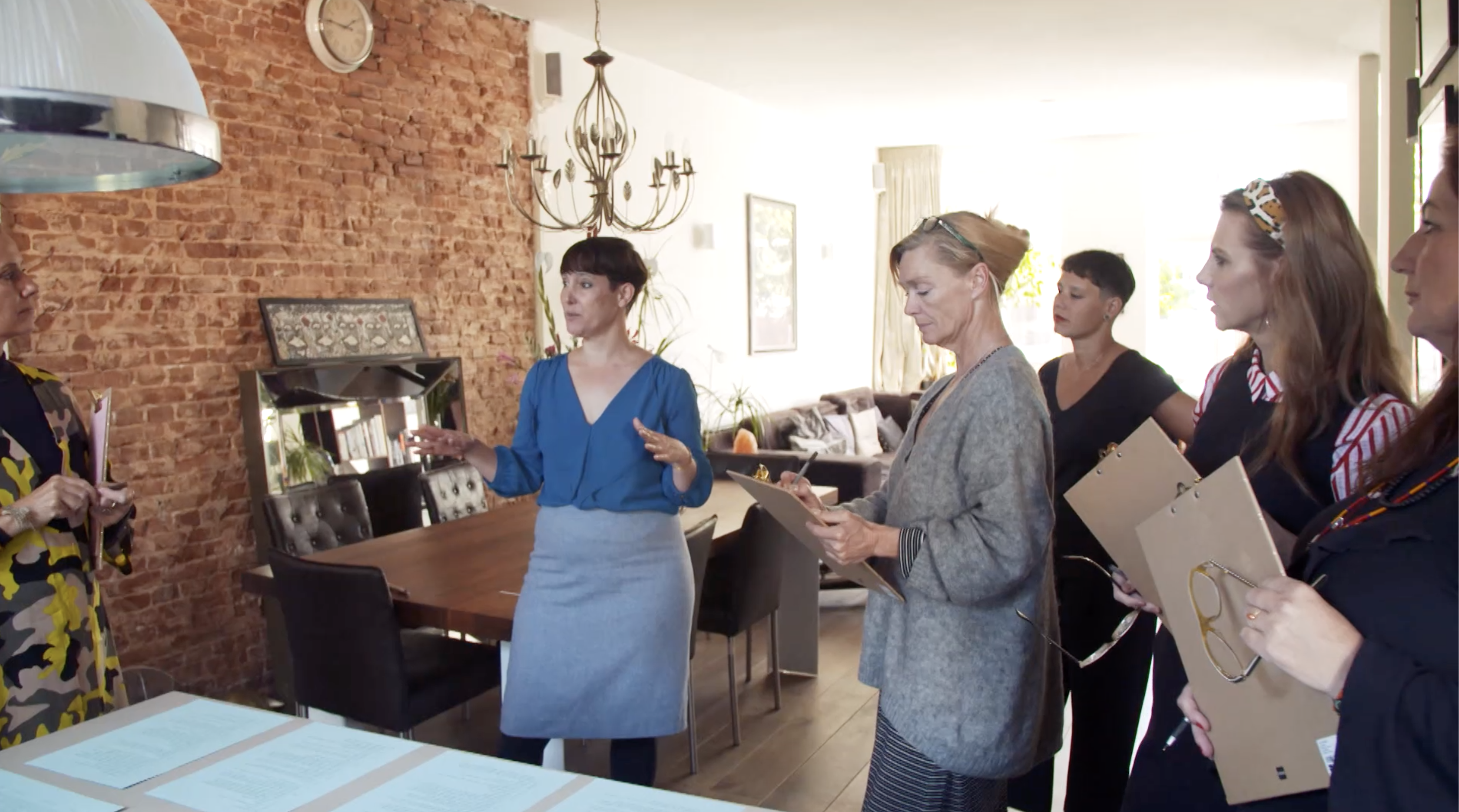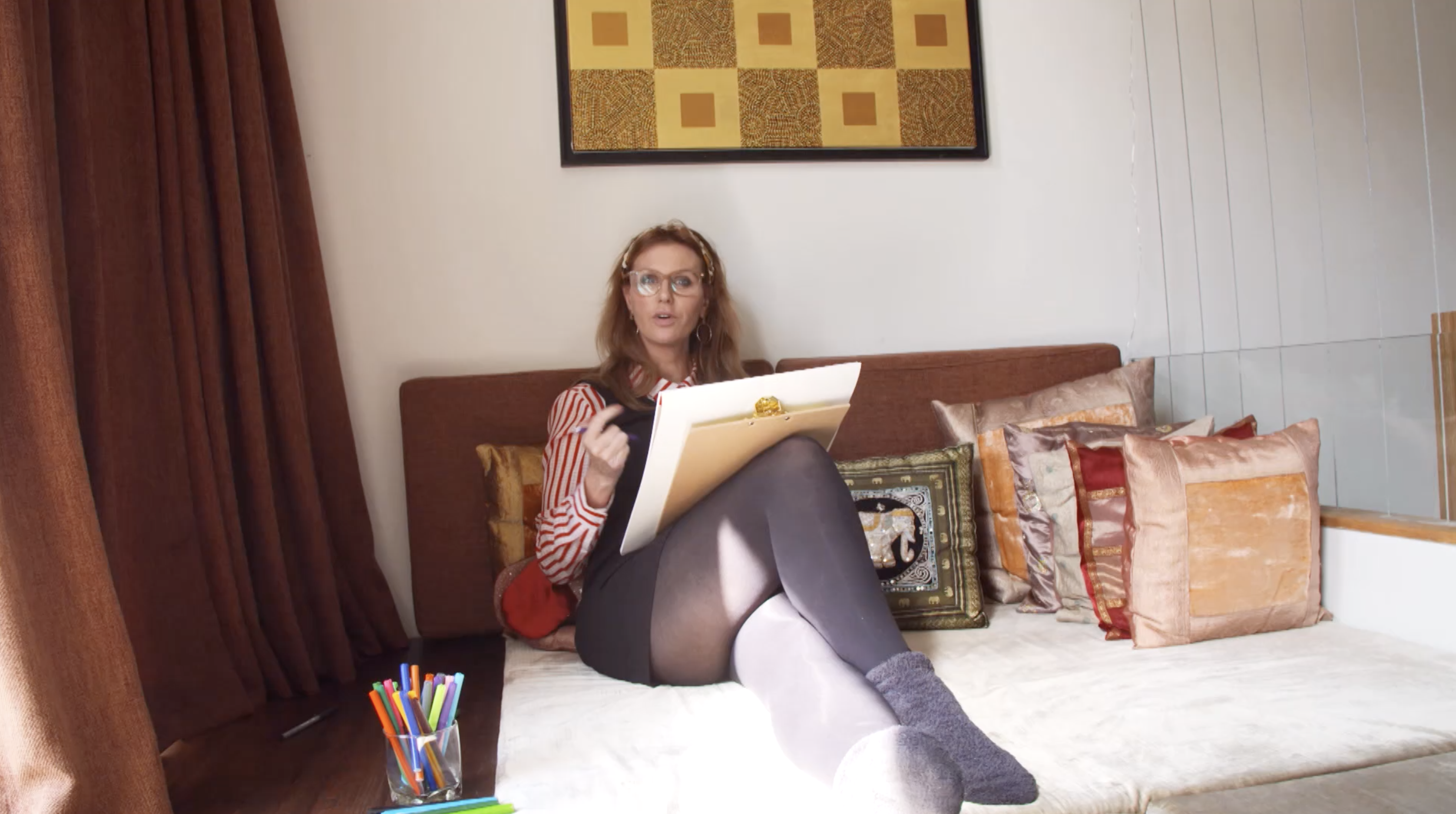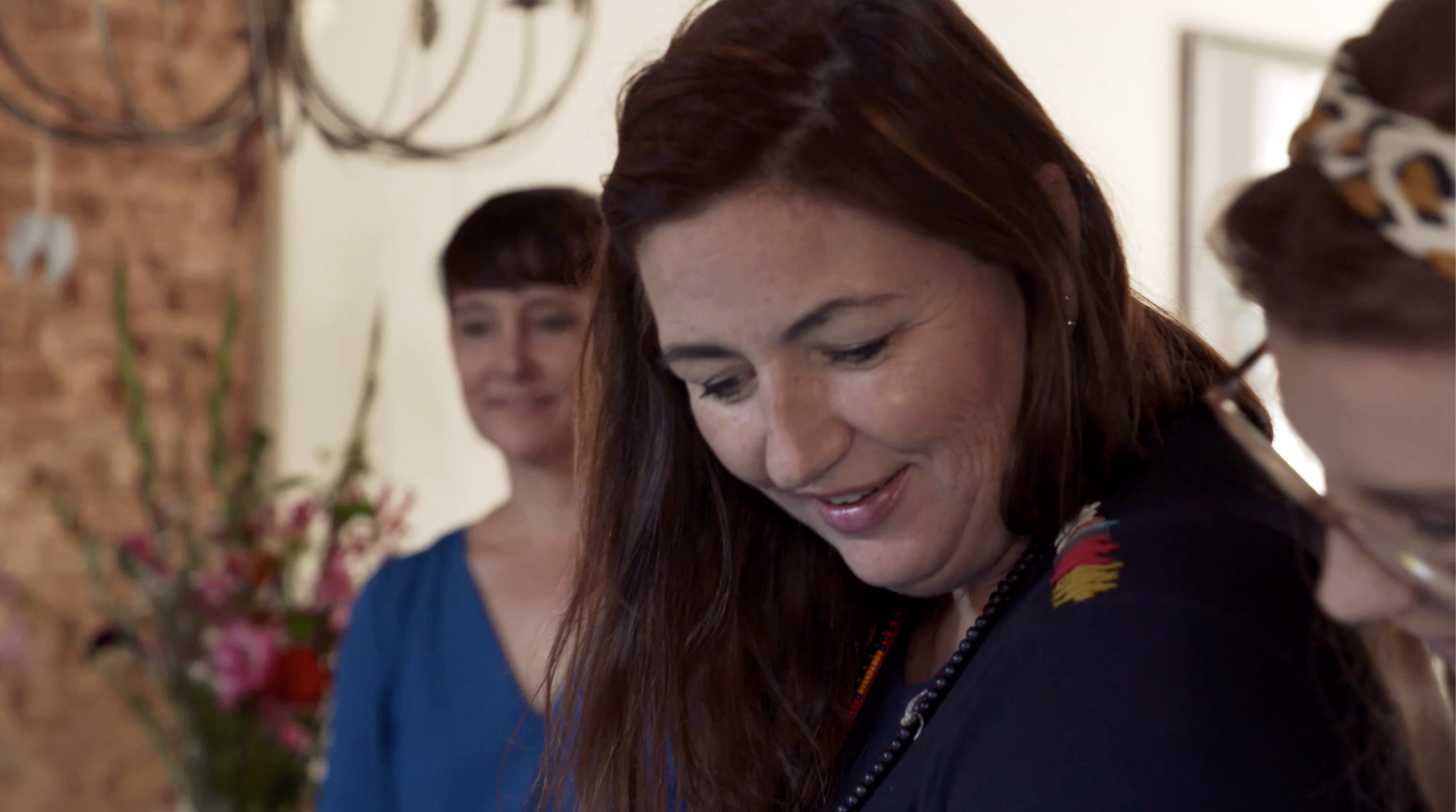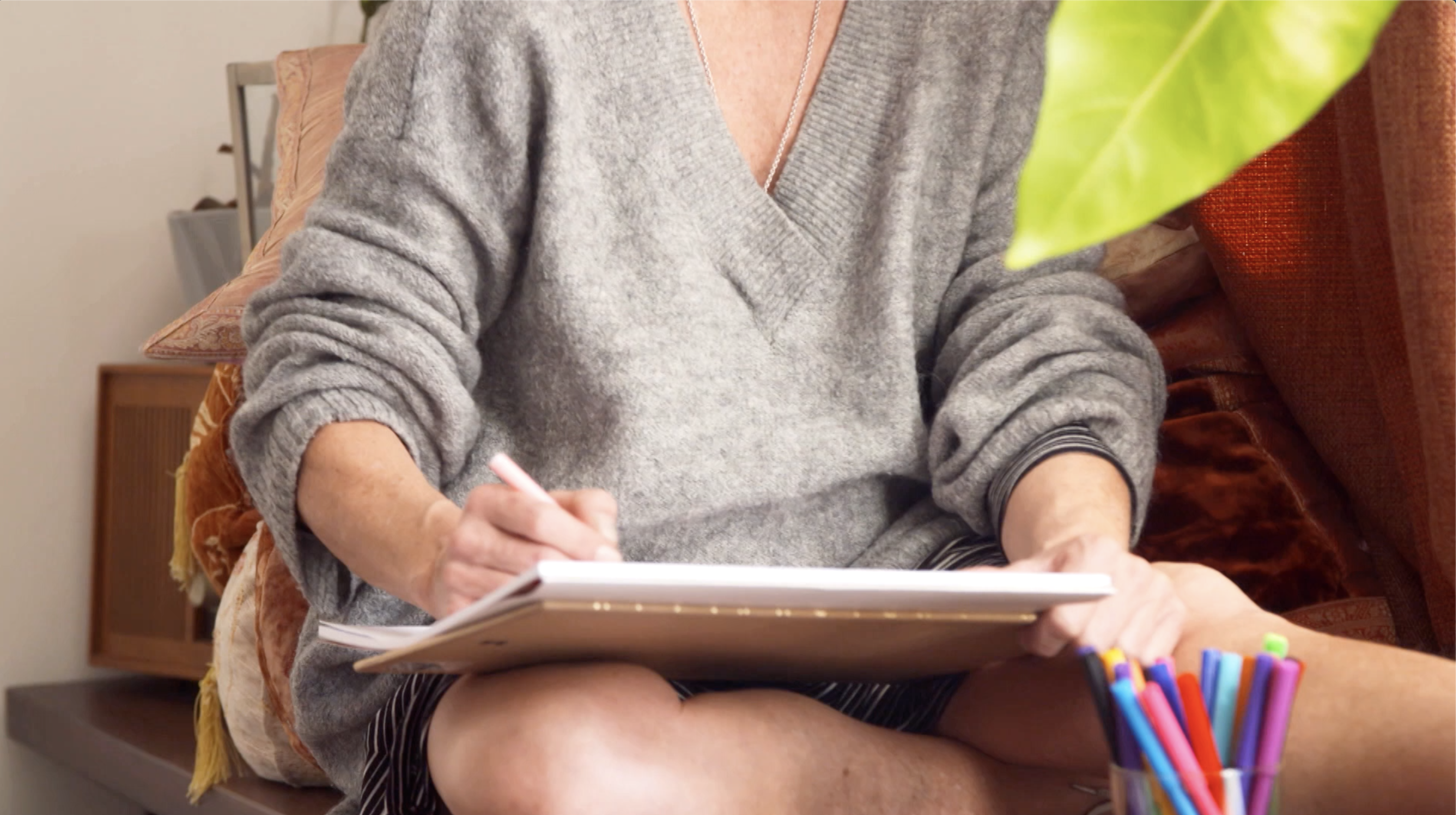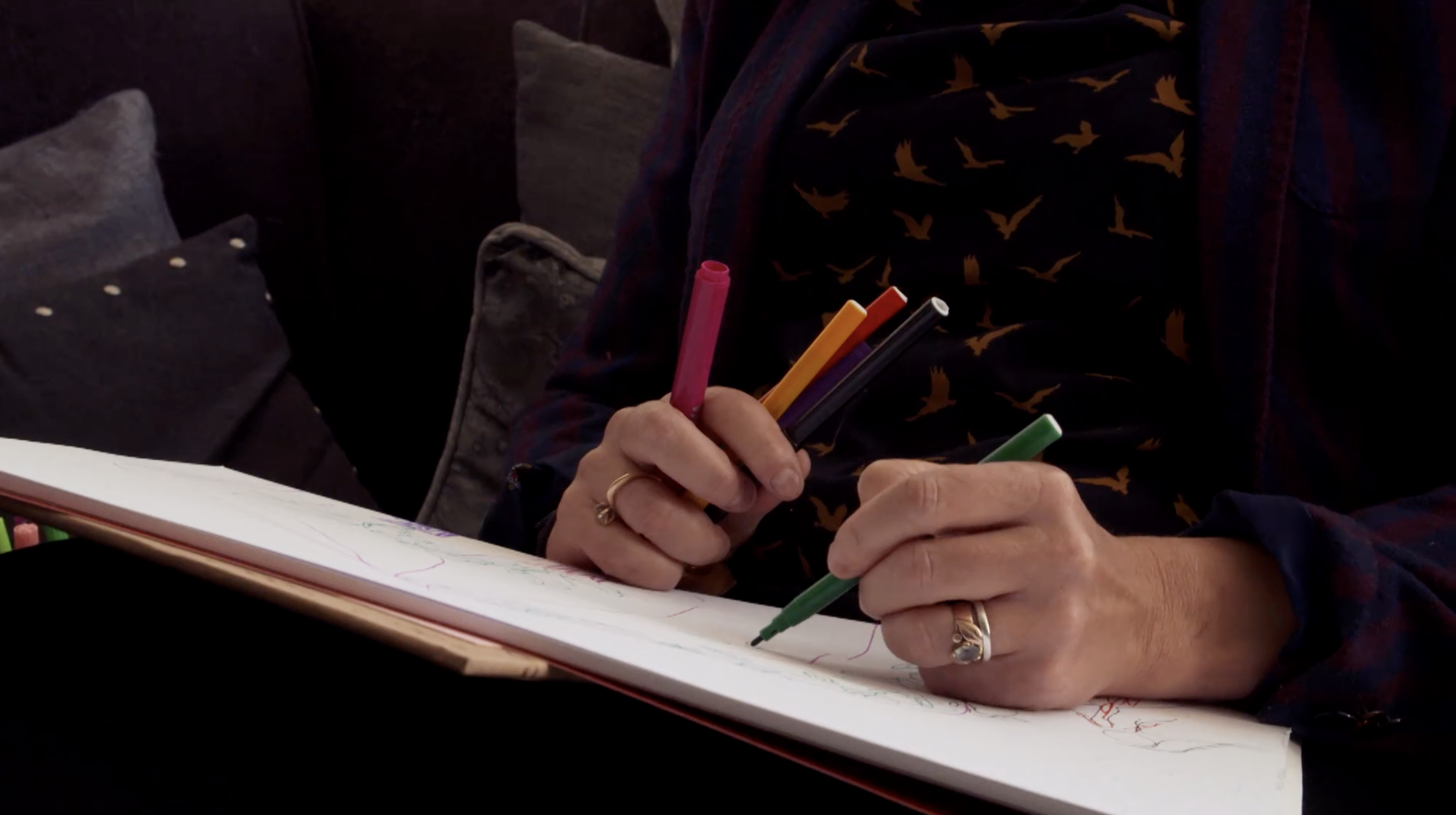 Showing Jennifer their final homemade movie
Spoiler: The mums did a very good job with their movie! The premiere in Copenhagen was a big relief for me; it's wonderful to be able to honestly answer, "You did a great job."
Mums Make Porn airdate
The Mums Make Porn/Mor Laver Porno TV series is scheduled to launch on March 10, 2021 on the  Danish TV 2 network. There will be four episodes, and Jennifer and her cast and crew will feature heavily in Episode 2 (movie set + workshop) and in Episode 4 (Copenhagen premiere). Episode 2 will likely air March 17, 2021 — stay tuned to the Blue Artichoke Films calendar of Events to make sure.
Though we have not yet seen the final version, we have access to some great photos: Enjoy!
Update: Wild Card – now watch the film!
The film we made with the mums on set, with Kali Sudhra and Bishop Black in the starring roles, is now available for viewing! Exclusively on the Blue Artichoke Films Site, watch the now-officially-named "Wild Card" as a streaming rental or as a permanent download.
Wild Card trailer